Dublin based Lois Bridges provides comprehensive care for women and men who are struggling with eating disorders. Lois Bridges delivers compassionate, comprehensive treatment so that the journey to healing from eating disorders can begin.
Treatment for eating disorders at Lois Bridges 
Eating disorders are complex illnesses that can have a devastating effect. Anorexia nervosa, bulimia nervosa, binge-eating disorder, and other forms of disordered eating can have a powerful negative impact on virtually all areas of your life.  
If you don't get proper professional treatment for an eating disorder, you expose yourself to considerable harm. However, when you receive comprehensive care at an effective eating disorder treatment program, you can achieve a healthier and happier tomorrow.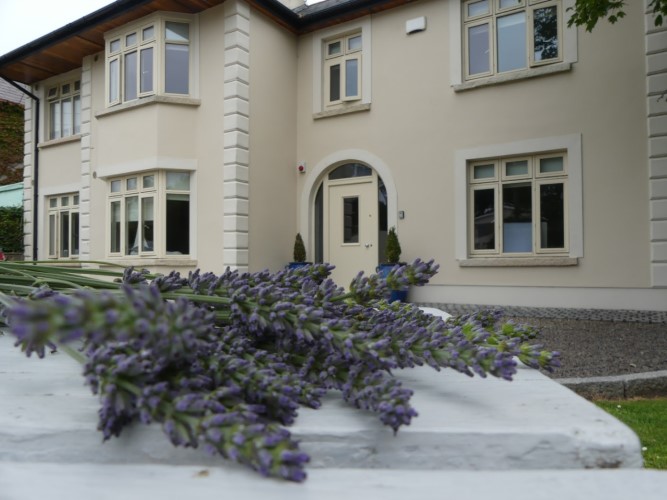 Each person who struggles with an eating disorder has a unique experience. Thus, finding the right eating disorder treatment program is a matter of identifying the treatment that is best suited to your specific needs and goals. When you receive personalised care, provided in a manner that values and celebrates your perspective, experiences, and strengths, then you will be best prepared to pursue long-term recovery. 
At Lois Bridges, we understand how important it is to address the physical, psychological, emotional, and spiritual needs of each man and woman who is entrusted into our care. When you choose Lois Bridges, you can rest assured that your voice will be heard, your preferences will be respected, and you'll become empowered to take ownership of your recovery. 
What makes our eating disorder treatment centre successful?
All facets of the eating disorder treatment experience at Lois Bridges – including our location, our services, our programs, and our treatment philosophy – have been designed and developed to best meet the needs of both men and women. From the moment you first contact us, you'll be working with compassionate professionals whose training and experiences have prepared them to provide the highest quality services.
In addition to our dedication to gender-specific programming, we're also committed to providing a truly comprehensive eating disorder treatment experience. As part of this effort, we'll identify and address any co-occurring disorders that may have contributed to, or been impacted by, your struggles with an eating disorder.
A second aspect of our comprehensive treatment experience is that our services will help you to heal in mind, body, and spirit. The overwhelming impact of an eating disorder can undermine your physical health, disrupt your psychological well-being, and derail your spiritual growth. When you choose Lois Bridges, you'll receive personalised treatment for all aspects of your life that have been affected by your struggles with an eating disorder.
Long-term recovery from eating disorders at Lois Bridges
When you're in the midst of struggling with an eating disorder, thinking about the recovery process can be an intimidating endeavour. But the simple act of considering treatment demonstrates that you possess the courage and hope that are necessary to achieve long-term recovery. 
When you choose to enter treatment at Lois Bridges, you join a vibrant healing community that is dedicated to providing you with the guidance and support that you need.  
At Lois Bridges, you'll work with experienced professionals who understand what you've been going through, and who can show you the path to a much more promising future. You'll also benefit from forming positive relationships with fellow residents, and will discover the power and promise of sharing support with others who have been experiencing similar struggles. 
When you choose Lois Bridges, you take a vital step towards reclaiming control of your behaviours and re-establishing ownership of your life story. With our help, and the support of the greater eating disorder recovery community, you can achieve the bright future that you desire and deserve. 
For more information about eating disorder treatment at Lois Bridges, or for answers to any questions you may have about any aspect of our programming, please feel free to contact us at your convenience.
A friendly and knowledgeable member of our team is available to speak with you. Out phone number is 01 – 839 6147