Lois Bridges Outpatient / After Care Programme
Testimonials from our clients
I leave here with a supportive team who can truly feel and viscerally understand the struggles of an eating disorder. I leave here knowing who I am and what I have the possibilities of achieving. I leave here confident in my body and soul. I have learned how to be self-compassionate.
Female, 23 year old client
All journeys must begin with a single step - Call us on (01) 839 6147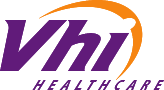 Contact Us
Whether you are a client, family member or professional - do not hesitate to contact Lios Bridges 
(01) 839 6147 / Director of Services - 0876539747
3 Greenfield Road, Sutton, Dublin 13
Testimonials from our clients
Thank you from the bottom of my heart for the care & compassion everyone at Lois Bridges has shown me. I will always be grateful for changing and healing my life.