Lois Bridges are currently recruiting experienced and newly qualified registered Psychiatric Nurses for our specialised centre in Dublin 13 for both full time and part time positions.
Lois Bridges is a private, voluntary, 7-bed residential facility specialising in the treatment of eating disorders for adults.
Be part of our growing, award-winning specialist team, call today!
Eligibility Criteria-
•  Be currently registered with NMBI or eligible to register
•  Must hold a degree or diploma in Psychiatric Nursing
•  Have a patient centred approach to nursing care
•  All New Graduates welcome to apply!
We offer RPNs:
Temporary or Permanent Positions
Days and Nights available / Flexibility offered
Free Parking
Free Meals while on shift
Access to further training
A great team to work with
Email: info@loisbridges.ie
Ph: 01-8396147
Mobile: 087 2439529
Testimonials from our clients
My stay at Lois Bridges was very beneficial. I felt cared for and listened to. The staff from Nurses to HCAs were excellent and attentive
Female, 28 year old client
All journeys must begin with a single step - Call us on (01) 839 6147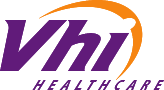 Contact Us
Whether you are a client, family member or professional - do not hesitate to contact Lios Bridges 
(01) 839 6147 / Director of Services - 0876539747
3 Greenfield Road, Sutton, Dublin 13