Lois Bridges Day Programme
Any resident can be referred to the day program or following a referral from their GP. It can also be provided as an alternative to residential care.
Clients who participate in our day program engage fully in treatment at Lois Bridges. This program runs 5 days a week. That means a person can live at home while undergoing treatment and continue to go to work or college.
People who have stopped work or college may slowly return to their job or studies during their treatment depending on their situation.
Our day program runs from 10.00am- 17.00pm with the option of participating in a minimum of 3 days up to the full 5 days.
Our day program offers a mix of:
Group Therapy
Meal Support
Individual Therapy
Dietetic Counselling
Cognitive Behavioral Therapy Enhanced
Dialectical Behavioral Therapy
Motivational Enhancement Therapy
Expressive mind and body therapies (Art, dance, music, yoga, meditation, tai chi)
Guided Imagery Therapy
Compassion Focused Therapy
Our day program includes lunch and snacks. The menu is carefully planned with our dietician to meet the needs of each individual. The staff provide help and encouragement during meals and snacks, as it acknowledged this can be a stressful time for some.
Testimonials from our clients
All therapists, members of staff and Nurses were kind, caring, knowledgeable and very helpful.
Female, 24 year old client
All journeys must begin with a single step - Call us on (01) 839 6147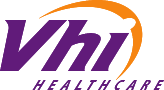 Contact Us
Whether you are a client, family member or professional - do not hesitate to contact Lios Bridges 
(01) 839 6147 / Director of Services - 0876539747
3 Greenfield Road, Sutton, Dublin 13