[et_pb_section fb_built="1″ next_background_color="#ffffff" admin_label="Hero Section" _builder_version="3.25.2″ use_background_color_gradient="on" background_color_gradient_start="rgba(0,0,0,0.4)" background_color_gradient_end="rgba(0,0,0,0.4)" background_color_gradient_overlays_image="on" background_image="https://loisbridges.ie/wp-content/uploads/2019/06/Totheprofessional.jpg" background_position="center_right" custom_padding="10%||16%|" filter_saturate="115%" filter_brightness="115%" filter_contrast="115%" filter_opacity="91%" bottom_divider_style="slant" bottom_divider_height="60px" z_index_tablet="500″ box_shadow_horizontal_tablet="0px" box_shadow_vertical_tablet="0px" box_shadow_blur_tablet="40px" box_shadow_spread_tablet="0px" background_color_gradient_direction__hover="180deg" background_color_gradient_direction__hover_enabled="180deg" background_color_gradient_start_position__hover="0%" background_color_gradient_start_position__hover_enabled="0%" background_color_gradient_end_position__hover="100%" background_color_gradient_end_position__hover_enabled="100%"][et_pb_row _builder_version="3.25.2″ custom_padding="|||" z_index_tablet="500″ box_shadow_horizontal_tablet="0px" box_shadow_vertical_tablet="0px" box_shadow_blur_tablet="40px" box_shadow_spread_tablet="0px" custom_padding__hover="|||"][et_pb_column type="4_4″ _builder_version="3.0.47″ z_index="9″ custom_padding="|||" custom_padding_tablet="|||" custom_padding_phone="|||" background_color_gradient_direction_tablet="180deg" background_color_gradient_direction_phone="180deg" background_color_gradient_start_position_tablet="0%" background_color_gradient_start_position_phone="0%" background_color_gradient_end_position_tablet="100%" background_color_gradient_end_position_phone="100%" z_index_tablet="9″ z_index_phone="9″ hover_transition_duration_tablet="300ms" hover_transition_duration_phone="300ms" hover_transition_delay_tablet="0ms" hover_transition_delay_phone="0ms" box_shadow_horizontal_tablet="0px" box_shadow_horizontal_phone="0px" box_shadow_vertical_tablet="0px" box_shadow_vertical_phone="0px" box_shadow_blur_tablet="40px" box_shadow_blur_phone="40px" box_shadow_spread_tablet="0px" box_shadow_spread_phone="0px" disabled="%91object HTMLInputElement%93″ custom_padding__hover="|||"][et_pb_text admin_label="Hero Section Title" _builder_version="3.27.4″ text_font="Montserrat||||||||" text_font_size="18px" text_line_height="1.8em" header_font="Montserrat|600||on|||||" header_font_size="48px" header_letter_spacing="3px" header_line_height="1.3em" header_2_font="Montserrat|700|||||||" header_2_text_color="rgba(255,255,255,0.6)" header_2_font_size="90px" header_2_letter_spacing="3px" header_2_line_height="1.1em" text_orientation="center" background_layout="dark" max_width="700px" module_alignment="center" custom_margin="|||" animation_style="fade" animation_direction="bottom" header_font_size_tablet="" header_font_size_phone="28px" header_font_size_last_edited="on|phone" header_2_font_size_tablet="" header_2_font_size_phone="50px" header_2_font_size_last_edited="on|phone" z_index_tablet="500″ text_text_shadow_horizontal_length_tablet="0px" text_text_shadow_vertical_length_tablet="0px" text_text_shadow_blur_strength_tablet="1px" link_text_shadow_horizontal_length_tablet="0px" link_text_shadow_vertical_length_tablet="0px" link_text_shadow_blur_strength_tablet="1px" ul_text_shadow_horizontal_length_tablet="0px" ul_text_shadow_vertical_length_tablet="0px" ul_text_shadow_blur_strength_tablet="1px" ol_text_shadow_horizontal_length_tablet="0px" ol_text_shadow_vertical_length_tablet="0px" ol_text_shadow_blur_strength_tablet="1px" quote_text_shadow_horizontal_length_tablet="0px" quote_text_shadow_vertical_length_tablet="0px" quote_text_shadow_blur_strength_tablet="1px" header_text_shadow_horizontal_length_tablet="0px" header_text_shadow_vertical_length_tablet="0px" header_text_shadow_blur_strength_tablet="1px" header_2_text_shadow_horizontal_length_tablet="0px" header_2_text_shadow_vertical_length_tablet="0px" header_2_text_shadow_blur_strength_tablet="1px" header_3_text_shadow_horizontal_length_tablet="0px" header_3_text_shadow_vertical_length_tablet="0px" header_3_text_shadow_blur_strength_tablet="1px" header_4_text_shadow_horizontal_length_tablet="0px" header_4_text_shadow_vertical_length_tablet="0px" header_4_text_shadow_blur_strength_tablet="1px" header_5_text_shadow_horizontal_length_tablet="0px" header_5_text_shadow_vertical_length_tablet="0px" header_5_text_shadow_blur_strength_tablet="1px" header_6_text_shadow_horizontal_length_tablet="0px" header_6_text_shadow_vertical_length_tablet="0px" header_6_text_shadow_blur_strength_tablet="1px" box_shadow_horizontal_tablet="0px" box_shadow_vertical_tablet="0px" box_shadow_blur_tablet="40px" box_shadow_spread_tablet="0px"]
From Lois Bridges for Professionals / Referrals 
[/et_pb_text][/et_pb_column][/et_pb_row][/et_pb_section][et_pb_section fb_built="1″ _builder_version="3.22″][et_pb_row _builder_version="3.25″ background_size="initial" background_position="top_left" background_repeat="repeat"][et_pb_column type="4_4″ _builder_version="3.0.47″ custom_padding="|||" custom_padding__hover="|||"][et_pb_text _builder_version="4.8.1″ vertical_offset_tablet="0″ horizontal_offset_tablet="0″ z_index_tablet="500″ text_text_shadow_horizontal_length_tablet="0px" text_text_shadow_vertical_length_tablet="0px" text_text_shadow_blur_strength_tablet="1px" link_text_shadow_horizontal_length_tablet="0px" link_text_shadow_vertical_length_tablet="0px" link_text_shadow_blur_strength_tablet="1px" ul_text_shadow_horizontal_length_tablet="0px" ul_text_shadow_vertical_length_tablet="0px" ul_text_shadow_blur_strength_tablet="1px" ol_text_shadow_horizontal_length_tablet="0px" ol_text_shadow_vertical_length_tablet="0px" ol_text_shadow_blur_strength_tablet="1px" quote_text_shadow_horizontal_length_tablet="0px" quote_text_shadow_vertical_length_tablet="0px" quote_text_shadow_blur_strength_tablet="1px" header_text_shadow_horizontal_length_tablet="0px" header_text_shadow_vertical_length_tablet="0px" header_text_shadow_blur_strength_tablet="1px" header_2_text_shadow_horizontal_length_tablet="0px" header_2_text_shadow_vertical_length_tablet="0px" header_2_text_shadow_blur_strength_tablet="1px" header_3_text_shadow_horizontal_length_tablet="0px" header_3_text_shadow_vertical_length_tablet="0px" header_3_text_shadow_blur_strength_tablet="1px" header_4_text_shadow_horizontal_length_tablet="0px" header_4_text_shadow_vertical_length_tablet="0px" header_4_text_shadow_blur_strength_tablet="1px" header_5_text_shadow_horizontal_length_tablet="0px" header_5_text_shadow_vertical_length_tablet="0px" header_5_text_shadow_blur_strength_tablet="1px" header_6_text_shadow_horizontal_length_tablet="0px" header_6_text_shadow_vertical_length_tablet="0px" header_6_text_shadow_blur_strength_tablet="1px" box_shadow_horizontal_tablet="0px" box_shadow_vertical_tablet="0px" box_shadow_blur_tablet="40px" box_shadow_spread_tablet="0px"]
What We Offer
[/et_pb_text][et_pb_text _builder_version="4.8.1″ vertical_offset_tablet="0″ horizontal_offset_tablet="0″ z_index_tablet="500″ text_text_shadow_horizontal_length_tablet="0px" text_text_shadow_vertical_length_tablet="0px" text_text_shadow_blur_strength_tablet="1px" link_text_shadow_horizontal_length_tablet="0px" link_text_shadow_vertical_length_tablet="0px" link_text_shadow_blur_strength_tablet="1px" ul_text_shadow_horizontal_length_tablet="0px" ul_text_shadow_vertical_length_tablet="0px" ul_text_shadow_blur_strength_tablet="1px" ol_text_shadow_horizontal_length_tablet="0px" ol_text_shadow_vertical_length_tablet="0px" ol_text_shadow_blur_strength_tablet="1px" quote_text_shadow_horizontal_length_tablet="0px" quote_text_shadow_vertical_length_tablet="0px" quote_text_shadow_blur_strength_tablet="1px" header_text_shadow_horizontal_length_tablet="0px" header_text_shadow_vertical_length_tablet="0px" header_text_shadow_blur_strength_tablet="1px" header_2_text_shadow_horizontal_length_tablet="0px" header_2_text_shadow_vertical_length_tablet="0px" header_2_text_shadow_blur_strength_tablet="1px" header_3_text_shadow_horizontal_length_tablet="0px" header_3_text_shadow_vertical_length_tablet="0px" header_3_text_shadow_blur_strength_tablet="1px" header_4_text_shadow_horizontal_length_tablet="0px" header_4_text_shadow_vertical_length_tablet="0px" header_4_text_shadow_blur_strength_tablet="1px" header_5_text_shadow_horizontal_length_tablet="0px" header_5_text_shadow_vertical_length_tablet="0px" header_5_text_shadow_blur_strength_tablet="1px" header_6_text_shadow_horizontal_length_tablet="0px" header_6_text_shadow_vertical_length_tablet="0px" header_6_text_shadow_blur_strength_tablet="1px" box_shadow_horizontal_tablet="0px" box_shadow_vertical_tablet="0px" box_shadow_blur_tablet="40px" box_shadow_spread_tablet="0px"]
If you are considering Lois Bridges as a treatment option for your client's Eating Disorder, the following are some important things for you to know:
If you have a client you think might need our service, please feel free to call our Director of Services, on 01 8396147 / Fax: 01 839 6959
Click here to download GP Referral Form to Lois Bridges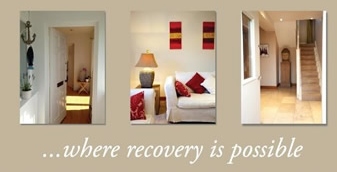 You can also give your client our contact information and suggest they call us to have their questions answered. There are a number of tests which we require from each client prior to admission. These can be carried out by their own GP or by our in-house GP.
We value the input of referring Physicians, Psychiatrists, Therapists and all past treatment professionals who are or have been involved in the client's recovery process.
We often have a waiting list, so please check on the approximate wait for your client. [Note: It is always best to call in advance if you suspect a client will need our help, that way the wait will be limited]
If you would like to visit Lois Bridges at any time and meet with our Director of Services, we will be happy to arrange meeting and tour of our facility.
Contact us at: info@loisbridges.ie or call 01 839 6147 / Fax: 01 839 6959
[/et_pb_text][/et_pb_column][/et_pb_row][/et_pb_section][et_pb_section fb_built="1″ admin_label="Testimonial Section" _builder_version="3.22″ background_color="#f7f7f7″ custom_padding="90px||90px|"][et_pb_row admin_label="Section Title" _builder_version="3.25″ custom_margin="|||" custom_padding="|||" locked="off"][et_pb_column type="4_4″ _builder_version="3.0.47″ custom_padding="|||" custom_padding__hover="|||"][et_pb_text admin_label="Title" _builder_version="3.27.4″ header_2_font="Montserrat|600||on|||||" header_2_text_align="center" header_2_font_size="30px" header_2_line_height="1.5em" custom_margin="||5px|" animation_style="slide" animation_direction="top" animation_intensity_slide="20%" animation_starting_opacity="100%" z_index_tablet="500″ text_text_shadow_horizontal_length_tablet="0px" text_text_shadow_vertical_length_tablet="0px" text_text_shadow_blur_strength_tablet="1px" link_text_shadow_horizontal_length_tablet="0px" link_text_shadow_vertical_length_tablet="0px" link_text_shadow_blur_strength_tablet="1px" ul_text_shadow_horizontal_length_tablet="0px" ul_text_shadow_vertical_length_tablet="0px" ul_text_shadow_blur_strength_tablet="1px" ol_text_shadow_horizontal_length_tablet="0px" ol_text_shadow_vertical_length_tablet="0px" ol_text_shadow_blur_strength_tablet="1px" quote_text_shadow_horizontal_length_tablet="0px" quote_text_shadow_vertical_length_tablet="0px" quote_text_shadow_blur_strength_tablet="1px" header_text_shadow_horizontal_length_tablet="0px" header_text_shadow_vertical_length_tablet="0px" header_text_shadow_blur_strength_tablet="1px" header_2_text_shadow_horizontal_length_tablet="0px" header_2_text_shadow_vertical_length_tablet="0px" header_2_text_shadow_blur_strength_tablet="1px" header_3_text_shadow_horizontal_length_tablet="0px" header_3_text_shadow_vertical_length_tablet="0px" header_3_text_shadow_blur_strength_tablet="1px" header_4_text_shadow_horizontal_length_tablet="0px" header_4_text_shadow_vertical_length_tablet="0px" header_4_text_shadow_blur_strength_tablet="1px" header_5_text_shadow_horizontal_length_tablet="0px" header_5_text_shadow_vertical_length_tablet="0px" header_5_text_shadow_blur_strength_tablet="1px" header_6_text_shadow_horizontal_length_tablet="0px" header_6_text_shadow_vertical_length_tablet="0px" header_6_text_shadow_blur_strength_tablet="1px" box_shadow_horizontal_tablet="0px" box_shadow_vertical_tablet="0px" box_shadow_blur_tablet="40px" box_shadow_spread_tablet="0px"]
Testimonials from our clients
[/et_pb_text][et_pb_divider show_divider="off" _builder_version="3.23.3″ max_width="23px" module_alignment="center" animation_style="slide" animation_direction="top" animation_intensity_slide="20%" animation_starting_opacity="100%" z_index_tablet="500″ box_shadow_horizontal_tablet="0px" box_shadow_vertical_tablet="0px" box_shadow_blur_tablet="40px" box_shadow_spread_tablet="0px"][/et_pb_divider][/et_pb_column][/et_pb_row][et_pb_row admin_label="TEstimonial Area" _builder_version="3.25″ custom_padding="||0px|"][et_pb_column type="4_4″ _builder_version="3.0.47″ custom_padding="|||" custom_padding__hover="|||"][et_pb_slider use_bg_overlay="off" use_text_overlay="off" _builder_version="3.26.3″ header_font="Montserrat|300|||||||" header_font_size="24px" header_line_height="1.6em" body_font="Montserrat||||||||" body_text_color="#666666″ body_font_size="16px" body_line_height="3em" background_color="#f7f7f7″ custom_margin="0px||0px|" custom_padding="0px||120px|" animation_style="fade" z_index_tablet="500″ header_text_shadow_horizontal_length_tablet="0px" header_text_shadow_vertical_length_tablet="0px" header_text_shadow_blur_strength_tablet="1px" body_text_shadow_horizontal_length_tablet="0px" body_text_shadow_vertical_length_tablet="0px" body_text_shadow_blur_strength_tablet="1px" body_link_text_shadow_horizontal_length_tablet="0px" body_link_text_shadow_vertical_length_tablet="0px" body_link_text_shadow_blur_strength_tablet="1px" body_ul_text_shadow_horizontal_length_tablet="0px" body_ul_text_shadow_vertical_length_tablet="0px" body_ul_text_shadow_blur_strength_tablet="1px" body_ol_text_shadow_horizontal_length_tablet="0px" body_ol_text_shadow_vertical_length_tablet="0px" body_ol_text_shadow_blur_strength_tablet="1px" body_quote_text_shadow_horizontal_length_tablet="0px" body_quote_text_shadow_vertical_length_tablet="0px" body_quote_text_shadow_blur_strength_tablet="1px" button_text_shadow_horizontal_length_tablet="0px" button_text_shadow_vertical_length_tablet="0px" button_text_shadow_blur_strength_tablet="1px" box_shadow_horizontal_tablet="0px" box_shadow_vertical_tablet="0px" box_shadow_blur_tablet="40px" box_shadow_spread_tablet="0px" box_shadow_horizontal_image_tablet="0px" box_shadow_vertical_image_tablet="0px" box_shadow_blur_image_tablet="40px" box_shadow_spread_image_tablet="0px" box_shadow_horizontal_button_tablet="0px" box_shadow_vertical_button_tablet="0px" box_shadow_blur_button_tablet="40px" box_shadow_spread_button_tablet="0px" text_shadow_horizontal_length_tablet="0px" text_shadow_vertical_length_tablet="0px" text_shadow_blur_strength_tablet="1px" show_inner_shadow="off" button_text_size__hover_enabled="off" button_one_text_size__hover_enabled="off" button_two_text_size__hover_enabled="off" button_text_color__hover_enabled="off" button_one_text_color__hover_enabled="off" button_two_text_color__hover_enabled="off" button_border_width__hover_enabled="off" button_one_border_width__hover_enabled="off" button_two_border_width__hover_enabled="off" button_border_color__hover_enabled="off" button_one_border_color__hover_enabled="off" button_two_border_color__hover_enabled="off" button_border_radius__hover_enabled="off" button_one_border_radius__hover_enabled="off" button_two_border_radius__hover_enabled="off" button_letter_spacing__hover_enabled="off" button_one_letter_spacing__hover_enabled="off" button_two_letter_spacing__hover_enabled="off" button_bg_color__hover_enabled="off" button_one_bg_color__hover_enabled="off" button_two_bg_color__hover_enabled="off"][et_pb_slide heading="I am so happy with my decision to come here. All the therapists are so helpful and understanding. They each understand Eds better than any other medical professional I have ever seen. " use_bg_overlay="off" use_text_overlay="off" _builder_version="3.26.3″ header_font="||||||||" body_font="||||||||" body_font_size="14px" button_on_hover="on" background_layout="light" body_font_size_tablet="14px" body_font_size_phone="14px" body_line_height_tablet="1.7em" body_line_height_phone="1.7em" background_color_gradient_direction_tablet="180deg" background_color_gradient_direction_phone="180deg" background_color_gradient_start_position_tablet="0%" background_color_gradient_start_position_phone="0%" background_color_gradient_end_position_tablet="100%" background_color_gradient_end_position_phone="100%" child_filter_hue_rotate_tablet="0deg" child_filter_hue_rotate_phone="0deg" child_filter_saturate_tablet="100%" child_filter_saturate_phone="100%" child_filter_brightness_tablet="100%" child_filter_brightness_phone="100%" child_filter_contrast_tablet="100%" child_filter_contrast_phone="100%" child_filter_invert_tablet="0%" child_filter_invert_phone="0%" child_filter_sepia_tablet="0%" child_filter_sepia_phone="0%" child_filter_opacity_tablet="100%" child_filter_opacity_phone="100%" child_filter_blur_tablet="0px" child_filter_blur_phone="0px" hover_transition_duration_tablet="300ms" hover_transition_duration_phone="300ms" hover_transition_delay_tablet="0ms" hover_transition_delay_phone="0ms" header_text_shadow_horizontal_length_tablet="0px" header_text_shadow_horizontal_length_phone="0px" header_text_shadow_vertical_length_tablet="0px" header_text_shadow_vertical_length_phone="0px" header_text_shadow_blur_strength_tablet="1px" header_text_shadow_blur_strength_phone="1px" body_text_shadow_horizontal_length_tablet="0px" body_text_shadow_horizontal_length_phone="0px" body_text_shadow_vertical_length_tablet="0px" body_text_shadow_vertical_length_phone="0px" body_text_shadow_blur_strength_tablet="1px" body_text_shadow_blur_strength_phone="1px" body_link_text_shadow_horizontal_length_tablet="0px" body_link_text_shadow_horizontal_length_phone="0px" body_link_text_shadow_vertical_length_tablet="0px" body_link_text_shadow_vertical_length_phone="0px" body_link_text_shadow_blur_strength_tablet="1px" body_link_text_shadow_blur_strength_phone="1px" body_ul_text_shadow_horizontal_length_tablet="0px" body_ul_text_shadow_horizontal_length_phone="0px" body_ul_text_shadow_vertical_length_tablet="0px" body_ul_text_shadow_vertical_length_phone="0px" body_ul_text_shadow_blur_strength_tablet="1px" body_ul_text_shadow_blur_strength_phone="1px" body_ol_text_shadow_horizontal_length_tablet="0px" body_ol_text_shadow_horizontal_length_phone="0px" body_ol_text_shadow_vertical_length_tablet="0px" body_ol_text_shadow_vertical_length_phone="0px" body_ol_text_shadow_blur_strength_tablet="1px" body_ol_text_shadow_blur_strength_phone="1px" body_quote_text_shadow_horizontal_length_tablet="0px" body_quote_text_shadow_horizontal_length_phone="0px" body_quote_text_shadow_vertical_length_tablet="0px" body_quote_text_shadow_vertical_length_phone="0px" body_quote_text_shadow_blur_strength_tablet="1px" body_quote_text_shadow_blur_strength_phone="1px" button_text_shadow_horizontal_length_tablet="0px" button_text_shadow_horizontal_length_phone="0px" button_text_shadow_vertical_length_tablet="0px" button_text_shadow_vertical_length_phone="0px" button_text_shadow_blur_strength_tablet="1px" button_text_shadow_blur_strength_phone="1px" box_shadow_horizontal_image_tablet="0px" box_shadow_horizontal_image_phone="0px" box_shadow_vertical_image_tablet="0px" box_shadow_vertical_image_phone="0px" box_shadow_blur_image_tablet="40px" box_shadow_blur_image_phone="40px" box_shadow_spread_image_tablet="0px" box_shadow_spread_image_phone="0px" box_shadow_horizontal_button_tablet="0px" box_shadow_horizontal_button_phone="0px" box_shadow_vertical_button_tablet="0px" box_shadow_vertical_button_phone="0px" box_shadow_blur_button_tablet="40px" box_shadow_blur_button_phone="40px" box_shadow_spread_button_tablet="0px" box_shadow_spread_button_phone="0px" text_shadow_horizontal_length_tablet="0px" text_shadow_horizontal_length_phone="0px" text_shadow_vertical_length_tablet="0px" text_shadow_vertical_length_phone="0px" text_shadow_blur_strength_tablet="1px" text_shadow_blur_strength_phone="1px" button_text_size__hover_enabled="off" button_one_text_size__hover_enabled="off" button_two_text_size__hover_enabled="off" button_text_color__hover_enabled="off" button_one_text_color__hover_enabled="off" button_two_text_color__hover_enabled="off" button_border_width__hover_enabled="off" button_one_border_width__hover_enabled="off" button_two_border_width__hover_enabled="off" button_border_color__hover_enabled="off" button_one_border_color__hover_enabled="off" button_two_border_color__hover_enabled="off" button_border_radius__hover_enabled="off" button_one_border_radius__hover_enabled="off" button_two_border_radius__hover_enabled="off" button_letter_spacing__hover_enabled="off" button_one_letter_spacing__hover_enabled="off" button_two_letter_spacing__hover_enabled="off" button_bg_color__hover_enabled="off" button_one_bg_color__hover_enabled="off" button_two_bg_color__hover_enabled="off" sticky_transition="on"]
Female, 30 year old client
[/et_pb_slide][/et_pb_slider][/et_pb_column][/et_pb_row][/et_pb_section][et_pb_section fb_built="1″ admin_label="CTA Section" _builder_version="3.25.2″ background_color="#a1dced" use_background_color_gradient="on" background_color_gradient_start="#a1dced" background_color_gradient_end="#a1dced" background_color_gradient_overlays_image="on" background_image="https://loisbridges.ie/wp-content/uploads/2019/06/business-14.jpg" custom_padding="180px||180px|" z_index_tablet="500″ box_shadow_horizontal_tablet="0px" box_shadow_vertical_tablet="0px" box_shadow_blur_tablet="40px" box_shadow_spread_tablet="0px" global_module="479″][et_pb_row admin_label="CTA Area" _builder_version="3.25″ locked="off"][et_pb_column type="4_4″ _builder_version="3.0.47″ custom_padding="|||" custom_padding__hover="|||"][et_pb_text _builder_version="3.27.4″ text_font="Montserrat||||||||" text_font_size="48px" text_line_height="1.5em" text_orientation="center" background_layout="dark" module_alignment="center" custom_padding="||20px|" animation_style="flip" animation_intensity_flip="20%" animation_starting_opacity="100%" z_index_tablet="500″ text_text_shadow_horizontal_length_tablet="0px" text_text_shadow_vertical_length_tablet="0px" text_text_shadow_blur_strength_tablet="1px" link_text_shadow_horizontal_length_tablet="0px" link_text_shadow_vertical_length_tablet="0px" link_text_shadow_blur_strength_tablet="1px" ul_text_shadow_horizontal_length_tablet="0px" ul_text_shadow_vertical_length_tablet="0px" ul_text_shadow_blur_strength_tablet="1px" ol_text_shadow_horizontal_length_tablet="0px" ol_text_shadow_vertical_length_tablet="0px" ol_text_shadow_blur_strength_tablet="1px" quote_text_shadow_horizontal_length_tablet="0px" quote_text_shadow_vertical_length_tablet="0px" quote_text_shadow_blur_strength_tablet="1px" header_text_shadow_horizontal_length_tablet="0px" header_text_shadow_vertical_length_tablet="0px" header_text_shadow_blur_strength_tablet="1px" header_2_text_shadow_horizontal_length_tablet="0px" header_2_text_shadow_vertical_length_tablet="0px" header_2_text_shadow_blur_strength_tablet="1px" header_3_text_shadow_horizontal_length_tablet="0px" header_3_text_shadow_vertical_length_tablet="0px" header_3_text_shadow_blur_strength_tablet="1px" header_4_text_shadow_horizontal_length_tablet="0px" header_4_text_shadow_vertical_length_tablet="0px" header_4_text_shadow_blur_strength_tablet="1px" header_5_text_shadow_horizontal_length_tablet="0px" header_5_text_shadow_vertical_length_tablet="0px" header_5_text_shadow_blur_strength_tablet="1px" header_6_text_shadow_horizontal_length_tablet="0px" header_6_text_shadow_vertical_length_tablet="0px" header_6_text_shadow_blur_strength_tablet="1px" box_shadow_horizontal_tablet="0px" box_shadow_vertical_tablet="0px" box_shadow_blur_tablet="40px" box_shadow_spread_tablet="0px"]
All journeys must begin with a single step – Call us on (01) 839 6147
[/et_pb_text][et_pb_button button_url="https://loisbridges.ie/contact/" button_text="or click here to contact us " button_alignment="center" _builder_version="3.25.4″ custom_button="on" button_text_size="16px" button_text_color="#a1dced" button_bg_color="#ffffff" button_border_width="0px" button_letter_spacing="2px" button_font="Montserrat|600||on|||||" custom_margin="|||" custom_padding="12px||12px|" animation_style="fade" z_index_tablet="500″ button_text_shadow_horizontal_length_tablet="0px" button_text_shadow_vertical_length_tablet="0px" button_text_shadow_blur_strength_tablet="1px" box_shadow_horizontal_tablet="0px" box_shadow_vertical_tablet="0px" box_shadow_blur_tablet="40px" box_shadow_spread_tablet="0px" button_letter_spacing_hover="2px" button_text_size__hover_enabled="off" button_one_text_size__hover_enabled="off" button_two_text_size__hover_enabled="off" button_text_color__hover_enabled="off" button_one_text_color__hover_enabled="off" button_two_text_color__hover_enabled="off" button_border_width__hover_enabled="off" button_one_border_width__hover_enabled="off" button_two_border_width__hover_enabled="off" button_border_color__hover_enabled="off" button_one_border_color__hover_enabled="off" button_two_border_color__hover_enabled="off" button_border_radius__hover_enabled="off" button_one_border_radius__hover_enabled="off" button_two_border_radius__hover_enabled="off" button_letter_spacing__hover_enabled="on" button_letter_spacing__hover="2px" button_one_letter_spacing__hover_enabled="off" button_two_letter_spacing__hover_enabled="off" button_bg_color__hover_enabled="off" button_one_bg_color__hover_enabled="off" button_two_bg_color__hover_enabled="off"][/et_pb_button][/et_pb_column][/et_pb_row][/et_pb_section][et_pb_section fb_built="1″ _builder_version="3.25.2″ background_color="#f6f8fa" background_color_gradient_direction="90deg" inner_width_tablet="50px" inner_max_width_tablet="100px" inner_max_width_phone="50px" z_index_tablet="500″ box_shadow_horizontal_tablet="0px" box_shadow_vertical_tablet="0px" box_shadow_blur_tablet="40px" box_shadow_spread_tablet="0px" global_module="826″][et_pb_row _builder_version="3.25″ background_size="initial" background_position="top_left" background_repeat="repeat" custom_padding="|||" custom_padding__hover="|||" column_structure="1_2,1_2″][et_pb_column type="1_2″ _builder_version="3.0.47″ custom_padding="|||" custom_padding__hover="|||"][et_pb_image src="https://loisbridges.ie/wp-content/uploads/2019/07/laya-logo.png" _builder_version="3.26.3″ z_index_tablet="500″ box_shadow_horizontal_tablet="0px" box_shadow_vertical_tablet="0px" box_shadow_blur_tablet="40px" box_shadow_spread_tablet="0px"][/et_pb_image][/et_pb_column][et_pb_column type="1_2″ _builder_version="3.0.47″ custom_padding="|||" custom_padding__hover="|||"][et_pb_image src="https://loisbridges.ie/wp-content/uploads/2019/07/VHI.png" _builder_version="3.26.3″ z_index_tablet="500″ box_shadow_horizontal_tablet="0px" box_shadow_vertical_tablet="0px" box_shadow_blur_tablet="40px" box_shadow_spread_tablet="0px"][/et_pb_image][/et_pb_column][/et_pb_row][/et_pb_section][et_pb_section fb_built="1″ use_custom_gutter="on" specialty="on" background_color_1="#4e7c97″ bg_img_1="https://loisbridges.ie/wp-content/uploads/2019/06/BlueImage.jpg" padding_top_bottom_link_1="true" padding_left_right_link_1="true" background_color_gradient_start_1="#f6f8fa" background_color_gradient_end_1="#00324e" background_color_gradient_end_position_1="70%" padding_top_1="80px" padding_right_1="6%" padding_bottom_1="80px" padding_left_1="6%" padding_left_2="30px" padding_2_tablet="|||0px" padding_2_phone="" padding_2_last_edited="on|desktop" admin_label="Contact" _builder_version="3.25.2″ background_color="#f6f8fa" inner_max_width="none" custom_margin="|||" custom_padding="0|0px|0|0px|false|false" z_index_tablet="500″ box_shadow_horizontal_tablet="0px" box_shadow_vertical_tablet="0px" box_shadow_blur_tablet="40px" box_shadow_spread_tablet="0px" global_module="472″ locked="off"][et_pb_column type="1_2″ _builder_version="3.25″ custom_padding="|||" custom_padding__hover="|||"][et_pb_text _builder_version="3.27.4″ text_font_size="16px" text_line_height="2em" header_2_font="Montserrat|800|||||||" header_2_font_size="30px" header_2_line_height="1.5em" background_layout="dark" custom_margin="||50px|" custom_padding="|||" custom_padding_last_edited="off|desktop" header_2_font_size_tablet="" header_2_font_size_phone="20px" header_2_font_size_last_edited="on|phone" z_index_tablet="500″ text_text_shadow_horizontal_length_tablet="0px" text_text_shadow_vertical_length_tablet="0px" text_text_shadow_blur_strength_tablet="1px" link_text_shadow_horizontal_length_tablet="0px" link_text_shadow_vertical_length_tablet="0px" link_text_shadow_blur_strength_tablet="1px" ul_text_shadow_horizontal_length_tablet="0px" ul_text_shadow_vertical_length_tablet="0px" ul_text_shadow_blur_strength_tablet="1px" ol_text_shadow_horizontal_length_tablet="0px" ol_text_shadow_vertical_length_tablet="0px" ol_text_shadow_blur_strength_tablet="1px" quote_text_shadow_horizontal_length_tablet="0px" quote_text_shadow_vertical_length_tablet="0px" quote_text_shadow_blur_strength_tablet="1px" header_text_shadow_horizontal_length_tablet="0px" header_text_shadow_vertical_length_tablet="0px" header_text_shadow_blur_strength_tablet="1px" header_2_text_shadow_horizontal_length_tablet="0px" header_2_text_shadow_vertical_length_tablet="0px" header_2_text_shadow_blur_strength_tablet="1px" header_3_text_shadow_horizontal_length_tablet="0px" header_3_text_shadow_vertical_length_tablet="0px" header_3_text_shadow_blur_strength_tablet="1px" header_4_text_shadow_horizontal_length_tablet="0px" header_4_text_shadow_vertical_length_tablet="0px" header_4_text_shadow_blur_strength_tablet="1px" header_5_text_shadow_horizontal_length_tablet="0px" header_5_text_shadow_vertical_length_tablet="0px" header_5_text_shadow_blur_strength_tablet="1px" header_6_text_shadow_horizontal_length_tablet="0px" header_6_text_shadow_vertical_length_tablet="0px" header_6_text_shadow_blur_strength_tablet="1px" border_radii="||10px|10px|" box_shadow_horizontal_tablet="0px" box_shadow_vertical_tablet="0px" box_shadow_blur_tablet="40px" box_shadow_spread_tablet="0px" locked="off"]
Contact Us
Whether you are a client, family member or professional – do not hesitate to contact Lios Bridges 
[/et_pb_text][et_pb_blurb title="info@loisbridges.ie" use_icon="on" font_icon="%%238%%" icon_color="#ffffff" icon_placement="left" content_max_width="1100px" use_icon_font_size="on" icon_font_size="20px" _builder_version="3.25.2″ header_font="Montserrat|500|||||||" header_font_size="16px" header_line_height="1.5em" body_font_size="16px" body_line_height="2em" background_layout="dark" custom_margin="||20px|" custom_margin_tablet="|||" custom_margin_phone="|||0px" custom_margin_last_edited="off|desktop" animation="off" z_index_tablet="500″ header_text_shadow_horizontal_length_tablet="0px" header_text_shadow_vertical_length_tablet="0px" header_text_shadow_blur_strength_tablet="1px" body_text_shadow_horizontal_length_tablet="0px" body_text_shadow_vertical_length_tablet="0px" body_text_shadow_blur_strength_tablet="1px" body_link_text_shadow_horizontal_length_tablet="0px" body_link_text_shadow_vertical_length_tablet="0px" body_link_text_shadow_blur_strength_tablet="1px" body_ul_text_shadow_horizontal_length_tablet="0px" body_ul_text_shadow_vertical_length_tablet="0px" body_ul_text_shadow_blur_strength_tablet="1px" body_ol_text_shadow_horizontal_length_tablet="0px" body_ol_text_shadow_vertical_length_tablet="0px" body_ol_text_shadow_blur_strength_tablet="1px" body_quote_text_shadow_horizontal_length_tablet="0px" body_quote_text_shadow_vertical_length_tablet="0px" body_quote_text_shadow_blur_strength_tablet="1px" box_shadow_horizontal_tablet="0px" box_shadow_vertical_tablet="0px" box_shadow_blur_tablet="40px" box_shadow_spread_tablet="0px" box_shadow_horizontal_image_tablet="0px" box_shadow_vertical_image_tablet="0px" box_shadow_blur_image_tablet="40px" box_shadow_spread_image_tablet="0px" text_shadow_horizontal_length_tablet="0px" text_shadow_vertical_length_tablet="0px" text_shadow_blur_strength_tablet="1px" locked="off"][/et_pb_blurb][et_pb_blurb title="(01) 839 6147 / Director of Services – 0876539747 " use_icon="on" font_icon="%%264%%" icon_color="#ffffff" icon_placement="left" content_max_width="1100px" use_icon_font_size="on" icon_font_size="20px" _builder_version="4.0.6″ header_font="Montserrat|500|||||||" header_font_size="16px" header_line_height="1.5em" body_font_size="16px" body_line_height="2em" background_layout="dark" custom_margin="||20px|" custom_margin_tablet="|||" custom_margin_phone="|||0px" custom_margin_last_edited="off|desktop" animation="off" z_index_tablet="500″ header_text_shadow_horizontal_length_tablet="0px" header_text_shadow_vertical_length_tablet="0px" header_text_shadow_blur_strength_tablet="1px" body_text_shadow_horizontal_length_tablet="0px" body_text_shadow_vertical_length_tablet="0px" body_text_shadow_blur_strength_tablet="1px" body_link_text_shadow_horizontal_length_tablet="0px" body_link_text_shadow_vertical_length_tablet="0px" body_link_text_shadow_blur_strength_tablet="1px" body_ul_text_shadow_horizontal_length_tablet="0px" body_ul_text_shadow_vertical_length_tablet="0px" body_ul_text_shadow_blur_strength_tablet="1px" body_ol_text_shadow_horizontal_length_tablet="0px" body_ol_text_shadow_vertical_length_tablet="0px" body_ol_text_shadow_blur_strength_tablet="1px" body_quote_text_shadow_horizontal_length_tablet="0px" body_quote_text_shadow_vertical_length_tablet="0px" body_quote_text_shadow_blur_strength_tablet="1px" box_shadow_horizontal_tablet="0px" box_shadow_vertical_tablet="0px" box_shadow_blur_tablet="40px" box_shadow_spread_tablet="0px" box_shadow_horizontal_image_tablet="0px" box_shadow_vertical_image_tablet="0px" box_shadow_blur_image_tablet="40px" box_shadow_spread_image_tablet="0px" text_shadow_horizontal_length_tablet="0px" text_shadow_vertical_length_tablet="0px" text_shadow_blur_strength_tablet="1px" locked="off"][/et_pb_blurb][et_pb_blurb title=" 3 Greenfield Road, Sutton, Dublin 13″ use_icon="on" font_icon="%%249%%" icon_color="#ffffff" icon_placement="left" content_max_width="1100px" use_icon_font_size="on" icon_font_size="20px" _builder_version="3.25.2″ header_font="Montserrat|500|||||||" header_font_size="16px" header_line_height="1.5em" body_font_size="16px" body_line_height="2em" background_layout="dark" custom_margin="||20px|" custom_margin_tablet="|||" custom_margin_phone="|||0px" custom_margin_last_edited="off|desktop" animation="off" z_index_tablet="500″ header_text_shadow_horizontal_length_tablet="0px" header_text_shadow_vertical_length_tablet="0px" header_text_shadow_blur_strength_tablet="1px" body_text_shadow_horizontal_length_tablet="0px" body_text_shadow_vertical_length_tablet="0px" body_text_shadow_blur_strength_tablet="1px" body_link_text_shadow_horizontal_length_tablet="0px" body_link_text_shadow_vertical_length_tablet="0px" body_link_text_shadow_blur_strength_tablet="1px" body_ul_text_shadow_horizontal_length_tablet="0px" body_ul_text_shadow_vertical_length_tablet="0px" body_ul_text_shadow_blur_strength_tablet="1px" body_ol_text_shadow_horizontal_length_tablet="0px" body_ol_text_shadow_vertical_length_tablet="0px" body_ol_text_shadow_blur_strength_tablet="1px" body_quote_text_shadow_horizontal_length_tablet="0px" body_quote_text_shadow_vertical_length_tablet="0px" body_quote_text_shadow_blur_strength_tablet="1px" box_shadow_horizontal_tablet="0px" box_shadow_vertical_tablet="0px" box_shadow_blur_tablet="40px" box_shadow_spread_tablet="0px" box_shadow_horizontal_image_tablet="0px" box_shadow_vertical_image_tablet="0px" box_shadow_blur_image_tablet="40px" box_shadow_spread_image_tablet="0px" text_shadow_horizontal_length_tablet="0px" text_shadow_vertical_length_tablet="0px" text_shadow_blur_strength_tablet="1px" locked="off"][/et_pb_blurb][/et_pb_column][et_pb_column type="1_2″ specialty_columns="2″ _builder_version="3.25″ custom_padding="|||" custom_padding__hover="|||"][et_pb_row_inner column_structure="undefined" use_custom_gutter="on" _builder_version="3.25.2″ background_color="#a1dced" background_blend="multiply" custom_margin="-60px|||" custom_margin_tablet="0px|||" custom_margin_phone="" custom_margin_last_edited="on|tablet" custom_padding="80px|10%|80px|10%|true|true" z_index_tablet="500″ box_shadow_horizontal_tablet="0px" box_shadow_vertical_tablet="0px" box_shadow_blur_tablet="40px" box_shadow_spread_tablet="0px"][et_pb_column_inner type="undefined" saved_specialty_column_type="1_2″ _builder_version="3.0.47″ custom_padding="|||" custom_padding__hover="|||"][et_pb_contact_form use_spam_service="on" recaptcha_list="Default|Default-0″ email="info@loisbridges.ie, cindy@go2web.ie, nuwanda67@hotmail.com, ron@go2web.ie" custom_message="My name is %%name%% my email address is %%email%% my company is %%company%% my message is %%message%%. " use_redirect="on" redirect_url="https://loisbridges.ie/thank-you/" module_id="et_pb_contact_form_0″ _builder_version="4.5.6″ form_field_background_color="rgba(0,0,0,0)" form_field_text_color="#ffffff" form_field_font="Open Sans||||||||" form_field_font_size="15px" form_field_line_height="2em" custom_button="on" button_text_size="15px" button_text_color="#000000″ button_bg_color="#ffffff" button_border_width="10px" button_border_color="rgba(0,0,0,0)" button_border_radius="0px" button_letter_spacing="2px" button_font="Open Sans|700||on|||||" button_use_icon="off" custom_margin="|||" custom_margin_tablet="|||0px" custom_margin_last_edited="off|desktop" custom_padding="|||" custom_padding_tablet="|40px||" custom_padding_last_edited="off|desktop" z_index_tablet="500″ title_text_shadow_horizontal_length_tablet="0px" title_text_shadow_vertical_length_tablet="0px" title_text_shadow_blur_strength_tablet="1px" captcha_text_shadow_horizontal_length_tablet="0px" captcha_text_shadow_vertical_length_tablet="0px" captcha_text_shadow_blur_strength_tablet="1px" form_field_text_shadow_horizontal_length_tablet="0px" form_field_text_shadow_vertical_length_tablet="0px" form_field_text_shadow_blur_strength_tablet="1px" border_radii="on|2px|2px|2px|2px" border_width_all="2px" border_color_all="rgba(255,255,255,0.3)" button_text_shadow_horizontal_length_tablet="0px" button_text_shadow_vertical_length_tablet="0px" button_text_shadow_blur_strength_tablet="1px" box_shadow_horizontal_tablet="0px" box_shadow_vertical_tablet="0px" box_shadow_blur_tablet="40px" box_shadow_spread_tablet="0px" box_shadow_horizontal_button_tablet="0px" box_shadow_vertical_button_tablet="0px" box_shadow_blur_button_tablet="40px" box_shadow_spread_button_tablet="0px" text_shadow_horizontal_length_tablet="0px" text_shadow_vertical_length_tablet="0px" text_shadow_blur_strength_tablet="1px" locked="off" button_bg_color_hover="#00e2c4″ button_letter_spacing_hover="2px"][et_pb_contact_field field_id="Name" field_title="Name" _builder_version="4.5.6″ custom_margin="||30px|" custom_padding="|||"][/et_pb_contact_field][et_pb_contact_field field_id="Email" field_title="Email Address" field_type="email" _builder_version="4.3.1″ custom_margin="||30px|" custom_padding="|||"][/et_pb_contact_field][et_pb_contact_field field_id="Company" field_title="Company Name" required_mark="off" fullwidth_field="on" _builder_version="4.5.6″ form_field_font="||||||||" custom_margin="||30px|" custom_margin_tablet="||30px|" custom_margin_phone="||30px|" custom_padding_tablet="|||" custom_padding_phone="|||" background_color_gradient_direction_tablet="180deg" background_color_gradient_direction_phone="180deg" background_color_gradient_start_position_tablet="0%" background_color_gradient_start_position_phone="0%" background_color_gradient_end_position_tablet="100%" background_color_gradient_end_position_phone="100%" hover_transition_duration_tablet="300ms" hover_transition_duration_phone="300ms" hover_transition_delay_tablet="0ms" hover_transition_delay_phone="0ms" form_field_text_shadow_horizontal_length_tablet="0px" form_field_text_shadow_horizontal_length_phone="0px" form_field_text_shadow_vertical_length_tablet="0px" form_field_text_shadow_vertical_length_phone="0px" form_field_text_shadow_blur_strength_tablet="1px" form_field_text_shadow_blur_strength_phone="1px" box_shadow_horizontal_tablet="0px" box_shadow_horizontal_phone="0px" box_shadow_vertical_tablet="0px" box_shadow_vertical_phone="0px" box_shadow_blur_tablet="40px" box_shadow_blur_phone="40px" box_shadow_spread_tablet="0px" box_shadow_spread_phone="0px"][/et_pb_contact_field][et_pb_contact_field field_id="Message" field_title="Message" field_type="text" fullwidth_field="on" _builder_version="3.26.3″ custom_margin="||30px|"][/et_pb_contact_field][/et_pb_contact_form][/et_pb_column_inner][/et_pb_row_inner][/et_pb_column][/et_pb_section]