Lois Bridges Residential Programme
We pride ourselves in our treatment approach as it involves an attitude of warmth, respect empathy and honesty at all times. The focus of our team is towards gaining an understanding of each individual thus helping to enhance their motivation to accept and deal with their Eating Disorder. Our team draw upon empirically supported treatment programmes such as the Maudsley Method and we adhere to the NICE Guidelines.
Initial assessment is carried out by our Consultant Psychiatrist and Clinical Director. On Completion of assessments the team together with the individual will meet to devise and discuss their treatment plan. The length of our residential program depends upon each individual needs at the time of admission.
Our programme  is designed to meet the individual needs of the client and their family and incorporates the following therapies.
Cognitive Analytical Therapy
Cognitive Behavioural Therapy Enhanced
Dialectical Behavioural Therapy
Interpersonal Therapy
Nutritional Therapy
Motivational Enhancement Therapy
Expressive mind and body therapies (Art, dance, music, yoga, meditation, tai chi)
Guided Imagery Therapy
Family Therapy
 Group Therapy
Art Psychotherapy
Mindfulness
Compassion Focused Therapy
Individual therapy is highly valued here at Lois Bridges and a designated therapist and key worker are assigned to everyone who enters for treatment. Our Dietitian will also meet with each individual to discuss their nutritional requirements on admission. The Individual needs of each person are continually assessed by the team at our weekly multi-disciplinary team meeting. 
Group sessions take place daily and are educational and supportive in nature involving topics such as body image, food issues, weight issues, relationships, cookery and planning, recovery, pre and post meal groups, goals, assignment groups, entertainment groups, process groups, and many more.
All groups are age appropriate and individual hobbies and interests are encouraged. Regular outings such as trips around Dublin, shopping, movies and eating out are all part of life at Lois Bridges. 
Every aspect of our programme is designed to provide clients with a lifestyle they can continue upon discharge.
We provide a full aftercare programme that is individually designed based on each person's needs and requirements at that time. We are committed to providing smooth transitions for every phase of recovery.
We are here to help you.
For further information and referrals please contact us on: 01 839 6147 or info@loisbridges.ie and we will be happy to assist you.
Testimonials from our clients
I found my treatment here to be exceptionally beneficial. All areas of treatment were of the highest standard.
Client, 20 year old client
All journeys must begin with a single step - Call us on (01) 839 6147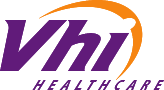 Contact Us
Whether you are a client, family member or professional - do not hesitate to contact Lios Bridges 
(01) 839 6147 / Director of Services - 0876539747
3 Greenfield Road, Sutton, Dublin 13