Lois Bridges Terms & Conditions
Confidentiality
Everything discussed in the session will remain confidential with the exception of Risk Management issues.
Risk Management
If during a session the therapist becomes aware of a 'High Risk Issue' then they will immediately discuss this with you. A High-Risk Issue may be the potential for harm to yourself e.g. suicide, or harm to others e.g. abuse or violent behaviour or a deterioration in your mental or physical health that needs further intervention/ input.  Lois Bridges therapists are required to report such issues and seek further advice. This might include referring to other agencies e.g. Social Services, your GP or your next of kin. All risk management is coordinated by our Clinical Director and Director of Services.
Record Keeping and Data Management
Case Notes – Lois Bridges therapists may keep handwritten case notes to assist in recalling circumstances and to help clarify the progress and direction of the therapy. These notes will be kept securely by the therapist for a period of time after the sessions have ceased. After this time, the case notes will be destroyed.
Assessment Tools – Assessment tools can be used within the sessions. These tools can help to track and monitor progress in different areas. All paper-based assessments are stored securely by our team and will be held for a period of time after the sessions have ended. After this time, the documents will be destroyed.
Appointment Logs – All client appointment, scheduling, contact and payment information is held online. This online system is only accessible by senior management. All information remains confidential and is securely stored.
Personal Boundaries
No contact is permitted with the therapist outside the sessions. Physical contact is inappropriate at any time. In order to respect privacy and discretion, the therapist may discuss with you how you might interact if there is a chance meeting in a social setting. Please do not contact Therapists directly.
Commitment and Continuity
Regular and continuous therapy is very important to achieving successful outcomes. For this reason, Lois Bridges provides regular sessions which your therapist commits to. Our commitment is to ensure this 'space' is yours and will continue to be yours for as long as you need it – it's open-ended therapy.
We expect this to be a reciprocal commitment where your commitment to the sessions matches ours. This means arriving promptly and ready to engage. Be aware that sessions will end on time and cannot be extended due to late arrival.
Your therapist may suggest tasks for you to work on between sessions. This should be seen as important and is another element of the commitment to therapy.
Occasionally you may find that you're unable to make a regular commitment to sessions. In these circumstances, we may, at our discretion, terminate the regular commitment and offer 'ad-hoc' sessions. However, on an ad-hoc basis, we will not be able to guaranty any degree of certainty to booking a future session; this is due to your therapists' other ongoing and regular commitments but we will do our best to facilitate you.
Changing Therapist
Occasionally a client may wish to change Therapists or to try a different approach. If this situation arises it might help to talk to your therapist about why you want to stop or change, as there may be something they can do to help you. However, if wanting to change Therapists is due to difficult topics or issues arising in the session it may be deemed beneficial for the client to continue with the same Therapist in order to aid the recovery process. Your Therapist will be aware that some issues are difficult for you to explore so please be open with him/her.
Fees
The fee depends on the service you require and is for a 60-minute session unless stated otherwise in advance. All fees are to be paid by Credit or Debit Card via our online booking system prior to your session. Your payment details will be held securely online within our system. The fee is subject to annual review.
Cancellation Policy
Cancelling Individual Sessions:
If you are unable to attend your session the following terms apply:
A no show or cancellation of less than 48 hours will incur the full fee. Please inform the Lois Bridges team as soon as possible; it may be possible to provide you with an alternative session for that week and avoid the cancellation charge.
If your therapist is unable to attend a booked session, we'll inform you as soon as possible and you will not be charged. We may be able to offer an alternative session at their next availability.
Ending therapy
If you're planning to end your sessions, please make this known to your therapist in order to facilitate a planned ending and also notify the Lois Bridges team. We recommend that you discuss ending your sessions with your therapist and agreeing on a final date together.
Agreement
By accepting the terms and conditions clients agree to comply with the following:
Clients must be over 18.
Clients accept that contact between the client and therapist take place within the session, the only exceptions being for the purpose of cancellation or rescheduling or as per contracted by client and therapist.
Clients agree to disclose honestly their medical and mental health history and all current medications.
Clients understand that if a Therapist becomes concerned for the health or safety of the client, they will refer to other services and/or inform their next of kin. The client will be informed prior to the Therapist making contact.
Clients understand that all sessions are subject to payment in advance.
Clients understand the cancellation policy stipulates a minimum of 48 hours' notice is required or full fee is charged.
MOBILE PHONE USE: Please ensure that your mobile phone is switched off at the start of your session.
Variation of Terms
Lois Bridges is permitted to revise these Terms and Conditions at any time as it sees fit, and by using our services we advise clients to review these Terms and Conditions on a regular basis.
All journeys must begin with a single step - Call us on (01) 839 6147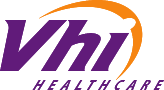 Contact Us
Whether you are a client, family member or professional - do not hesitate to contact Lios Bridges 
(01) 839 6147 / Director of Services - 0876539747
3 Greenfield Road, Sutton, Dublin 13