Lois Bridges Testimonials
I found my treatment here to be exceptionally beneficial. All areas of treatment were of high standards. All therapists, members of staff and Nurses were kind, caring, knowledgeable and very helpful.
I am so happy with my decision to come here. All the therapists are so helpful and understanding. They each understand Eds better than any other medical professional I have ever seen. 
I felt completely supported by the staff here in order to fight my Eating Disorder.  I felt safe, listened to and understood. My needs were always met. I feel very lucky to have been treated here.
Keep doing what ye are doing, treating patients as human, listening, giving empathy & compassion. This was an experience that changed my life.
Lois Bridges, the staff have went above and beyond to help me here. Groups and the therapists were always so understanding and made me understand things and see things I couldn't before. Everyone here have played a huge part in my recovery, changing me and my life for the better. I never felt judged here. I only wish there was more places and people like you around. I hope you all get recognised more for the lives you have saved!
My stay at Lois Bridges was very beneficial. I felt cared for and listened to. The staff from Nurses to HCAs were excellent and attentive. There was a wide range of therapies I found most beneficial.  
I leave Lois Bridges with friends. I leave here with people who have become cornerstones in my battle against the dominant of my adult existence. I leave here with people I can trust and rely on to understand me and believe in me. I leave here with a supportive team who can truly feel and viscerally understand the struggles of an eating disorder.  I leave here knowing who I am and what I have the possibilities of achieving. I leave here confident in my body and soul. I have learned how to be self-compassionate. 
Thank you from the bottom of my heart for the care & compassion everyone at Lois Bridges has shown me. I will always be grateful for changing and healing my life.
Your kindness, compassion and genuine interest in me has put me on the road to recovery – I am so grateful
Thank you for being there every step of the way – supporting, listening and helping me get to where I am today
All journeys must begin with a single step - Call us on (01) 839 6147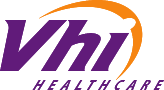 Contact Us
Whether you are a client, family member or professional - do not hesitate to contact Lios Bridges 
(01) 839 6147 / Director of Services - 0876539747
3 Greenfield Road, Sutton, Dublin 13