[et_pb_section bb_built="1″ admin_label="Hero Section" _builder_version="3.25.2″ use_background_color_gradient="on" background_color_gradient_start="rgba(0,0,0,0.4)" background_color_gradient_end="rgba(0,0,0,0.4)" background_color_gradient_overlays_image="on" background_image="https://loisbridges.ie/wp-content/uploads/2019/06/TotheClient.jpg" background_position="center_right" custom_padding="10%||16%|" background_color_gradient_direction__hover="180deg" background_color_gradient_direction__hover_enabled="180deg" background_color_gradient_start_position__hover="0%" background_color_gradient_start_position__hover_enabled="0%" background_color_gradient_end_position__hover="100%" background_color_gradient_end_position__hover_enabled="100%" bottom_divider_style="slant" bottom_divider_height="60px" next_background_color="#ffffff" box_shadow_horizontal_tablet="0px" box_shadow_vertical_tablet="0px" box_shadow_blur_tablet="40px" box_shadow_spread_tablet="0px" z_index_tablet="500″ filter_saturate="107%" filter_brightness="108%" filter_contrast="108%" filter_opacity="90%" inner_width="auto" inner_max_width="1080px"][et_pb_row _builder_version="3.25.2″ box_shadow_horizontal_tablet="0px" box_shadow_vertical_tablet="0px" box_shadow_blur_tablet="40px" box_shadow_spread_tablet="0px" z_index_tablet="500″ custom_padding__hover="|||" custom_padding="|||" width="80%" max_width="1080px"][et_pb_column type="4_4″ custom_padding__hover="|||" custom_padding="|||" link_option_url_new_window="off" use_background_color_gradient="off" background_color_gradient_start="#2b87da" background_color_gradient_end="#29c4a9″ background_color_gradient_type="linear" background_color_gradient_direction="180deg" background_color_gradient_direction_tablet="180deg" background_color_gradient_direction_phone="180deg" background_color_gradient_direction_radial="center" background_color_gradient_start_position="0%" background_color_gradient_start_position_tablet="0%" background_color_gradient_start_position_phone="0%" background_color_gradient_end_position="100%" background_color_gradient_end_position_tablet="100%" background_color_gradient_end_position_phone="100%" background_color_gradient_overlays_image="off" parallax="off" parallax_method="on" background_size="cover" background_position="center" background_repeat="no-repeat" background_blend="normal" allow_player_pause="off" background_video_pause_outside_viewport="on" custom_padding_tablet="|||" custom_padding_phone="|||" box_shadow_style="none" box_shadow_horizontal="box_shadow_style,%91object Object%93″ box_shadow_horizontal_tablet="0px" box_shadow_horizontal_phone="0px" box_shadow_vertical="box_shadow_style,%91object Object%93″ box_shadow_vertical_tablet="0px" box_shadow_vertical_phone="0px" box_shadow_blur="box_shadow_style,%91object Object%93″ box_shadow_blur_tablet="40px" box_shadow_blur_phone="40px" box_shadow_spread="box_shadow_style,%91object Object%93″ box_shadow_spread_tablet="0px" box_shadow_spread_phone="0px" disabled="%91object HTMLInputElement%93″ z_index="9″ z_index_tablet="9″ z_index_phone="9″ hover_transition_duration="300ms" hover_transition_duration_tablet="300ms" hover_transition_duration_phone="300ms" hover_transition_delay="0ms" hover_transition_delay_tablet="0ms" hover_transition_delay_phone="0ms" hover_transition_speed_curve="ease"][et_pb_text admin_label="Hero Section Title" _builder_version="3.25.2″ text_font="Montserrat||||||||" text_font_size="18px" text_line_height="1.8em" header_font="Montserrat|600||on|||||" header_font_size="48px" header_font_size_phone="28px" header_font_size_last_edited="on|phone" header_letter_spacing="3px" header_line_height="1.3em" header_2_font="Montserrat|700|||||||" header_2_text_color="rgba(255,255,255,0.6)" header_2_font_size="90px" header_2_font_size_phone="50px" header_2_font_size_last_edited="on|phone" header_2_letter_spacing="3px" header_2_line_height="1.1em" text_orientation="center" background_layout="dark" max_width="700px" module_alignment="center" custom_margin="|||" animation_style="fade" animation_direction="bottom" text_text_shadow_horizontal_length="text_text_shadow_style,%91object Object%93″ text_text_shadow_horizontal_length_tablet="0px" text_text_shadow_vertical_length="text_text_shadow_style,%91object Object%93″ text_text_shadow_vertical_length_tablet="0px" text_text_shadow_blur_strength="text_text_shadow_style,%91object Object%93″ text_text_shadow_blur_strength_tablet="1px" link_text_shadow_horizontal_length="link_text_shadow_style,%91object Object%93″ link_text_shadow_horizontal_length_tablet="0px" link_text_shadow_vertical_length="link_text_shadow_style,%91object Object%93″ link_text_shadow_vertical_length_tablet="0px" link_text_shadow_blur_strength="link_text_shadow_style,%91object Object%93″ link_text_shadow_blur_strength_tablet="1px" ul_text_shadow_horizontal_length="ul_text_shadow_style,%91object Object%93″ ul_text_shadow_horizontal_length_tablet="0px" ul_text_shadow_vertical_length="ul_text_shadow_style,%91object Object%93″ ul_text_shadow_vertical_length_tablet="0px" ul_text_shadow_blur_strength="ul_text_shadow_style,%91object Object%93″ ul_text_shadow_blur_strength_tablet="1px" ol_text_shadow_horizontal_length="ol_text_shadow_style,%91object Object%93″ ol_text_shadow_horizontal_length_tablet="0px" ol_text_shadow_vertical_length="ol_text_shadow_style,%91object Object%93″ ol_text_shadow_vertical_length_tablet="0px" ol_text_shadow_blur_strength="ol_text_shadow_style,%91object Object%93″ ol_text_shadow_blur_strength_tablet="1px" quote_text_shadow_horizontal_length="quote_text_shadow_style,%91object Object%93″ quote_text_shadow_horizontal_length_tablet="0px" quote_text_shadow_vertical_length="quote_text_shadow_style,%91object Object%93″ quote_text_shadow_vertical_length_tablet="0px" quote_text_shadow_blur_strength="quote_text_shadow_style,%91object Object%93″ quote_text_shadow_blur_strength_tablet="1px" header_text_shadow_horizontal_length="header_text_shadow_style,%91object Object%93″ header_text_shadow_horizontal_length_tablet="0px" header_text_shadow_vertical_length="header_text_shadow_style,%91object Object%93″ header_text_shadow_vertical_length_tablet="0px" header_text_shadow_blur_strength="header_text_shadow_style,%91object Object%93″ header_text_shadow_blur_strength_tablet="1px" header_2_text_shadow_horizontal_length="header_2_text_shadow_style,%91object Object%93″ header_2_text_shadow_horizontal_length_tablet="0px" header_2_text_shadow_vertical_length="header_2_text_shadow_style,%91object Object%93″ header_2_text_shadow_vertical_length_tablet="0px" header_2_text_shadow_blur_strength="header_2_text_shadow_style,%91object Object%93″ header_2_text_shadow_blur_strength_tablet="1px" header_3_text_shadow_horizontal_length="header_3_text_shadow_style,%91object Object%93″ header_3_text_shadow_horizontal_length_tablet="0px" header_3_text_shadow_vertical_length="header_3_text_shadow_style,%91object Object%93″ header_3_text_shadow_vertical_length_tablet="0px" header_3_text_shadow_blur_strength="header_3_text_shadow_style,%91object Object%93″ header_3_text_shadow_blur_strength_tablet="1px" header_4_text_shadow_horizontal_length="header_4_text_shadow_style,%91object Object%93″ header_4_text_shadow_horizontal_length_tablet="0px" header_4_text_shadow_vertical_length="header_4_text_shadow_style,%91object Object%93″ header_4_text_shadow_vertical_length_tablet="0px" header_4_text_shadow_blur_strength="header_4_text_shadow_style,%91object Object%93″ header_4_text_shadow_blur_strength_tablet="1px" header_5_text_shadow_horizontal_length="header_5_text_shadow_style,%91object Object%93″ header_5_text_shadow_horizontal_length_tablet="0px" header_5_text_shadow_vertical_length="header_5_text_shadow_style,%91object Object%93″ header_5_text_shadow_vertical_length_tablet="0px" header_5_text_shadow_blur_strength="header_5_text_shadow_style,%91object Object%93″ header_5_text_shadow_blur_strength_tablet="1px" header_6_text_shadow_horizontal_length="header_6_text_shadow_style,%91object Object%93″ header_6_text_shadow_horizontal_length_tablet="0px" header_6_text_shadow_vertical_length="header_6_text_shadow_style,%91object Object%93″ header_6_text_shadow_vertical_length_tablet="0px" header_6_text_shadow_blur_strength="header_6_text_shadow_style,%91object Object%93″ header_6_text_shadow_blur_strength_tablet="1px" box_shadow_horizontal_tablet="0px" box_shadow_vertical_tablet="0px" box_shadow_blur_tablet="40px" box_shadow_spread_tablet="0px" z_index_tablet="500″]
From Lois Bridges to the Client 
[/et_pb_text][/et_pb_column][/et_pb_row][/et_pb_section][et_pb_section bb_built="1″ fullwidth="off" specialty="off" prev_background_color="#000000″ next_background_color="#f7f7f7″ inner_width="auto" inner_max_width="1080px"][et_pb_row][et_pb_column type="4_4″ custom_padding__hover="|||" custom_padding="|||"][et_pb_text _builder_version="3.26.3″ text_text_shadow_horizontal_length="text_text_shadow_style,%91object Object%93″ text_text_shadow_horizontal_length_tablet="0px" text_text_shadow_vertical_length="text_text_shadow_style,%91object Object%93″ text_text_shadow_vertical_length_tablet="0px" text_text_shadow_blur_strength="text_text_shadow_style,%91object Object%93″ text_text_shadow_blur_strength_tablet="1px" link_text_shadow_horizontal_length="link_text_shadow_style,%91object Object%93″ link_text_shadow_horizontal_length_tablet="0px" link_text_shadow_vertical_length="link_text_shadow_style,%91object Object%93″ link_text_shadow_vertical_length_tablet="0px" link_text_shadow_blur_strength="link_text_shadow_style,%91object Object%93″ link_text_shadow_blur_strength_tablet="1px" ul_text_shadow_horizontal_length="ul_text_shadow_style,%91object Object%93″ ul_text_shadow_horizontal_length_tablet="0px" ul_text_shadow_vertical_length="ul_text_shadow_style,%91object Object%93″ ul_text_shadow_vertical_length_tablet="0px" ul_text_shadow_blur_strength="ul_text_shadow_style,%91object Object%93″ ul_text_shadow_blur_strength_tablet="1px" ol_text_shadow_horizontal_length="ol_text_shadow_style,%91object Object%93″ ol_text_shadow_horizontal_length_tablet="0px" ol_text_shadow_vertical_length="ol_text_shadow_style,%91object Object%93″ ol_text_shadow_vertical_length_tablet="0px" ol_text_shadow_blur_strength="ol_text_shadow_style,%91object Object%93″ ol_text_shadow_blur_strength_tablet="1px" quote_text_shadow_horizontal_length="quote_text_shadow_style,%91object Object%93″ quote_text_shadow_horizontal_length_tablet="0px" quote_text_shadow_vertical_length="quote_text_shadow_style,%91object Object%93″ quote_text_shadow_vertical_length_tablet="0px" quote_text_shadow_blur_strength="quote_text_shadow_style,%91object Object%93″ quote_text_shadow_blur_strength_tablet="1px" header_text_shadow_horizontal_length="header_text_shadow_style,%91object Object%93″ header_text_shadow_horizontal_length_tablet="0px" header_text_shadow_vertical_length="header_text_shadow_style,%91object Object%93″ header_text_shadow_vertical_length_tablet="0px" header_text_shadow_blur_strength="header_text_shadow_style,%91object Object%93″ header_text_shadow_blur_strength_tablet="1px" header_2_text_shadow_horizontal_length="header_2_text_shadow_style,%91object Object%93″ header_2_text_shadow_horizontal_length_tablet="0px" header_2_text_shadow_vertical_length="header_2_text_shadow_style,%91object Object%93″ header_2_text_shadow_vertical_length_tablet="0px" header_2_text_shadow_blur_strength="header_2_text_shadow_style,%91object Object%93″ header_2_text_shadow_blur_strength_tablet="1px" header_3_text_shadow_horizontal_length="header_3_text_shadow_style,%91object Object%93″ header_3_text_shadow_horizontal_length_tablet="0px" header_3_text_shadow_vertical_length="header_3_text_shadow_style,%91object Object%93″ header_3_text_shadow_vertical_length_tablet="0px" header_3_text_shadow_blur_strength="header_3_text_shadow_style,%91object Object%93″ header_3_text_shadow_blur_strength_tablet="1px" header_4_text_shadow_horizontal_length="header_4_text_shadow_style,%91object Object%93″ header_4_text_shadow_horizontal_length_tablet="0px" header_4_text_shadow_vertical_length="header_4_text_shadow_style,%91object Object%93″ header_4_text_shadow_vertical_length_tablet="0px" header_4_text_shadow_blur_strength="header_4_text_shadow_style,%91object Object%93″ header_4_text_shadow_blur_strength_tablet="1px" header_5_text_shadow_horizontal_length="header_5_text_shadow_style,%91object Object%93″ header_5_text_shadow_horizontal_length_tablet="0px" header_5_text_shadow_vertical_length="header_5_text_shadow_style,%91object Object%93″ header_5_text_shadow_vertical_length_tablet="0px" header_5_text_shadow_blur_strength="header_5_text_shadow_style,%91object Object%93″ header_5_text_shadow_blur_strength_tablet="1px" header_6_text_shadow_horizontal_length="header_6_text_shadow_style,%91object Object%93″ header_6_text_shadow_horizontal_length_tablet="0px" header_6_text_shadow_vertical_length="header_6_text_shadow_style,%91object Object%93″ header_6_text_shadow_vertical_length_tablet="0px" header_6_text_shadow_blur_strength="header_6_text_shadow_style,%91object Object%93″ header_6_text_shadow_blur_strength_tablet="1px" box_shadow_horizontal_tablet="0px" box_shadow_vertical_tablet="0px" box_shadow_blur_tablet="40px" box_shadow_spread_tablet="0px" z_index_tablet="500″ text_orientation="left"]
What We Offer
[/et_pb_text][et_pb_text _builder_version="3.26.3″ text_text_shadow_horizontal_length="text_text_shadow_style,%91object Object%93″ text_text_shadow_horizontal_length_tablet="0px" text_text_shadow_vertical_length="text_text_shadow_style,%91object Object%93″ text_text_shadow_vertical_length_tablet="0px" text_text_shadow_blur_strength="text_text_shadow_style,%91object Object%93″ text_text_shadow_blur_strength_tablet="1px" link_text_shadow_horizontal_length="link_text_shadow_style,%91object Object%93″ link_text_shadow_horizontal_length_tablet="0px" link_text_shadow_vertical_length="link_text_shadow_style,%91object Object%93″ link_text_shadow_vertical_length_tablet="0px" link_text_shadow_blur_strength="link_text_shadow_style,%91object Object%93″ link_text_shadow_blur_strength_tablet="1px" ul_text_shadow_horizontal_length="ul_text_shadow_style,%91object Object%93″ ul_text_shadow_horizontal_length_tablet="0px" ul_text_shadow_vertical_length="ul_text_shadow_style,%91object Object%93″ ul_text_shadow_vertical_length_tablet="0px" ul_text_shadow_blur_strength="ul_text_shadow_style,%91object Object%93″ ul_text_shadow_blur_strength_tablet="1px" ol_text_shadow_horizontal_length="ol_text_shadow_style,%91object Object%93″ ol_text_shadow_horizontal_length_tablet="0px" ol_text_shadow_vertical_length="ol_text_shadow_style,%91object Object%93″ ol_text_shadow_vertical_length_tablet="0px" ol_text_shadow_blur_strength="ol_text_shadow_style,%91object Object%93″ ol_text_shadow_blur_strength_tablet="1px" quote_text_shadow_horizontal_length="quote_text_shadow_style,%91object Object%93″ quote_text_shadow_horizontal_length_tablet="0px" quote_text_shadow_vertical_length="quote_text_shadow_style,%91object Object%93″ quote_text_shadow_vertical_length_tablet="0px" quote_text_shadow_blur_strength="quote_text_shadow_style,%91object Object%93″ quote_text_shadow_blur_strength_tablet="1px" header_text_shadow_horizontal_length="header_text_shadow_style,%91object Object%93″ header_text_shadow_horizontal_length_tablet="0px" header_text_shadow_vertical_length="header_text_shadow_style,%91object Object%93″ header_text_shadow_vertical_length_tablet="0px" header_text_shadow_blur_strength="header_text_shadow_style,%91object Object%93″ header_text_shadow_blur_strength_tablet="1px" header_2_text_shadow_horizontal_length="header_2_text_shadow_style,%91object Object%93″ header_2_text_shadow_horizontal_length_tablet="0px" header_2_text_shadow_vertical_length="header_2_text_shadow_style,%91object Object%93″ header_2_text_shadow_vertical_length_tablet="0px" header_2_text_shadow_blur_strength="header_2_text_shadow_style,%91object Object%93″ header_2_text_shadow_blur_strength_tablet="1px" header_3_text_shadow_horizontal_length="header_3_text_shadow_style,%91object Object%93″ header_3_text_shadow_horizontal_length_tablet="0px" header_3_text_shadow_vertical_length="header_3_text_shadow_style,%91object Object%93″ header_3_text_shadow_vertical_length_tablet="0px" header_3_text_shadow_blur_strength="header_3_text_shadow_style,%91object Object%93″ header_3_text_shadow_blur_strength_tablet="1px" header_4_text_shadow_horizontal_length="header_4_text_shadow_style,%91object Object%93″ header_4_text_shadow_horizontal_length_tablet="0px" header_4_text_shadow_vertical_length="header_4_text_shadow_style,%91object Object%93″ header_4_text_shadow_vertical_length_tablet="0px" header_4_text_shadow_blur_strength="header_4_text_shadow_style,%91object Object%93″ header_4_text_shadow_blur_strength_tablet="1px" header_5_text_shadow_horizontal_length="header_5_text_shadow_style,%91object Object%93″ header_5_text_shadow_horizontal_length_tablet="0px" header_5_text_shadow_vertical_length="header_5_text_shadow_style,%91object Object%93″ header_5_text_shadow_vertical_length_tablet="0px" header_5_text_shadow_blur_strength="header_5_text_shadow_style,%91object Object%93″ header_5_text_shadow_blur_strength_tablet="1px" header_6_text_shadow_horizontal_length="header_6_text_shadow_style,%91object Object%93″ header_6_text_shadow_horizontal_length_tablet="0px" header_6_text_shadow_vertical_length="header_6_text_shadow_style,%91object Object%93″ header_6_text_shadow_vertical_length_tablet="0px" header_6_text_shadow_blur_strength="header_6_text_shadow_style,%91object Object%93″ header_6_text_shadow_blur_strength_tablet="1px" box_shadow_horizontal_tablet="0px" box_shadow_vertical_tablet="0px" box_shadow_blur_tablet="40px" box_shadow_spread_tablet="0px" z_index_tablet="500″ text_orientation="left"]
Compassion, understanding, support, evidence-based care
We understand that deciding to come for treatment is a big step and accepting you have an eating disorder is difficult, however it is the first step on your journey towards recovery and here at Lois Bridges we would like to walk that journey with you.
We at Lois Bridges want to take this opportunity to commend you on your courage and bravery in taking this step. We believe that the strength it takes to come for treatment can be built upon, allowing the healing process to begin.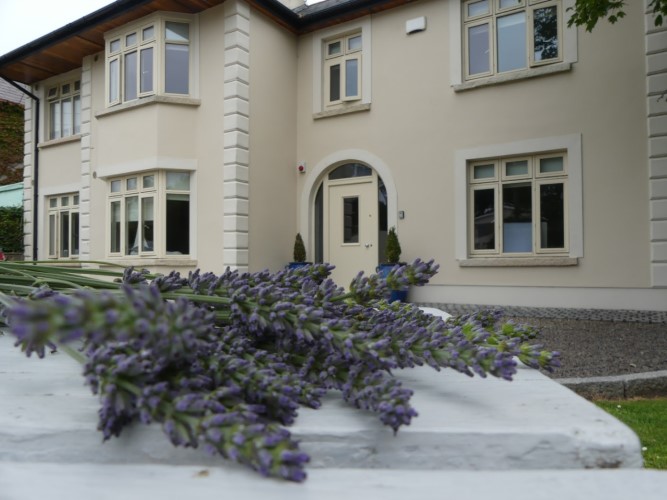 We will help you develop more effective ways of coping with your difficulties, reducing your anxiety especially around mealtimes, distraction and relaxation techniques, and overall learning to develop a healthy and happy relationship with you and your body.
We provide the support, therapy, knowledge, tools, resources and space to help you deal with the various difficulties you are experiencing. Whether you have been suffering from anorexia nervosa, have been bulimic for some time or comfort or binge eat, we will not try and take your eating disorder from you but instead help you to want to let it go. We encourage you to become as involved as possible in your treatment plan together with the team, who will work with you throughout your time with us.
[/et_pb_text][/et_pb_column][/et_pb_row][/et_pb_section][et_pb_section bb_built="1″ admin_label="Testimonial Section" _builder_version="3.0.89″ background_color="#f7f7f7″ custom_padding="90px||90px|" inner_width="auto" inner_max_width="1080px" prev_background_color="#ffffff" next_background_color="#a1dced"][et_pb_row admin_label="Section Title" custom_padding="|||" custom_margin="|||" _builder_version="3.0.89″ locked="off" width="80%" max_width="1080px"][et_pb_column type="4_4″ custom_padding__hover="|||" custom_padding="|||"][et_pb_text admin_label="Title" _builder_version="3.26.3″ header_2_font="Montserrat|600||on|||||" header_2_text_align="center" header_2_font_size="30px" header_2_line_height="1.5em" custom_margin="||5px|" animation_style="slide" animation_direction="top" animation_intensity_slide="20%" animation_starting_opacity="100%" text_text_shadow_horizontal_length="text_text_shadow_style,%91object Object%93″ text_text_shadow_horizontal_length_tablet="0px" text_text_shadow_vertical_length="text_text_shadow_style,%91object Object%93″ text_text_shadow_vertical_length_tablet="0px" text_text_shadow_blur_strength="text_text_shadow_style,%91object Object%93″ text_text_shadow_blur_strength_tablet="1px" link_text_shadow_horizontal_length="link_text_shadow_style,%91object Object%93″ link_text_shadow_horizontal_length_tablet="0px" link_text_shadow_vertical_length="link_text_shadow_style,%91object Object%93″ link_text_shadow_vertical_length_tablet="0px" link_text_shadow_blur_strength="link_text_shadow_style,%91object Object%93″ link_text_shadow_blur_strength_tablet="1px" ul_text_shadow_horizontal_length="ul_text_shadow_style,%91object Object%93″ ul_text_shadow_horizontal_length_tablet="0px" ul_text_shadow_vertical_length="ul_text_shadow_style,%91object Object%93″ ul_text_shadow_vertical_length_tablet="0px" ul_text_shadow_blur_strength="ul_text_shadow_style,%91object Object%93″ ul_text_shadow_blur_strength_tablet="1px" ol_text_shadow_horizontal_length="ol_text_shadow_style,%91object Object%93″ ol_text_shadow_horizontal_length_tablet="0px" ol_text_shadow_vertical_length="ol_text_shadow_style,%91object Object%93″ ol_text_shadow_vertical_length_tablet="0px" ol_text_shadow_blur_strength="ol_text_shadow_style,%91object Object%93″ ol_text_shadow_blur_strength_tablet="1px" quote_text_shadow_horizontal_length="quote_text_shadow_style,%91object Object%93″ quote_text_shadow_horizontal_length_tablet="0px" quote_text_shadow_vertical_length="quote_text_shadow_style,%91object Object%93″ quote_text_shadow_vertical_length_tablet="0px" quote_text_shadow_blur_strength="quote_text_shadow_style,%91object Object%93″ quote_text_shadow_blur_strength_tablet="1px" header_text_shadow_horizontal_length="header_text_shadow_style,%91object Object%93″ header_text_shadow_horizontal_length_tablet="0px" header_text_shadow_vertical_length="header_text_shadow_style,%91object Object%93″ header_text_shadow_vertical_length_tablet="0px" header_text_shadow_blur_strength="header_text_shadow_style,%91object Object%93″ header_text_shadow_blur_strength_tablet="1px" header_2_text_shadow_horizontal_length="header_2_text_shadow_style,%91object Object%93″ header_2_text_shadow_horizontal_length_tablet="0px" header_2_text_shadow_vertical_length="header_2_text_shadow_style,%91object Object%93″ header_2_text_shadow_vertical_length_tablet="0px" header_2_text_shadow_blur_strength="header_2_text_shadow_style,%91object Object%93″ header_2_text_shadow_blur_strength_tablet="1px" header_3_text_shadow_horizontal_length="header_3_text_shadow_style,%91object Object%93″ header_3_text_shadow_horizontal_length_tablet="0px" header_3_text_shadow_vertical_length="header_3_text_shadow_style,%91object Object%93″ header_3_text_shadow_vertical_length_tablet="0px" header_3_text_shadow_blur_strength="header_3_text_shadow_style,%91object Object%93″ header_3_text_shadow_blur_strength_tablet="1px" header_4_text_shadow_horizontal_length="header_4_text_shadow_style,%91object Object%93″ header_4_text_shadow_horizontal_length_tablet="0px" header_4_text_shadow_vertical_length="header_4_text_shadow_style,%91object Object%93″ header_4_text_shadow_vertical_length_tablet="0px" header_4_text_shadow_blur_strength="header_4_text_shadow_style,%91object Object%93″ header_4_text_shadow_blur_strength_tablet="1px" header_5_text_shadow_horizontal_length="header_5_text_shadow_style,%91object Object%93″ header_5_text_shadow_horizontal_length_tablet="0px" header_5_text_shadow_vertical_length="header_5_text_shadow_style,%91object Object%93″ header_5_text_shadow_vertical_length_tablet="0px" header_5_text_shadow_blur_strength="header_5_text_shadow_style,%91object Object%93″ header_5_text_shadow_blur_strength_tablet="1px" header_6_text_shadow_horizontal_length="header_6_text_shadow_style,%91object Object%93″ header_6_text_shadow_horizontal_length_tablet="0px" header_6_text_shadow_vertical_length="header_6_text_shadow_style,%91object Object%93″ header_6_text_shadow_vertical_length_tablet="0px" header_6_text_shadow_blur_strength="header_6_text_shadow_style,%91object Object%93″ header_6_text_shadow_blur_strength_tablet="1px" box_shadow_horizontal_tablet="0px" box_shadow_vertical_tablet="0px" box_shadow_blur_tablet="40px" box_shadow_spread_tablet="0px" z_index_tablet="500″ text_orientation="left"]
Testimonials from our clients
[/et_pb_text][et_pb_divider color="#f46624″ divider_weight="3px" _builder_version="3.23.3″ max_width="23px" module_alignment="center" animation_style="slide" animation_direction="top" animation_intensity_slide="20%" animation_starting_opacity="100%" show_divider="off" box_shadow_horizontal_tablet="0px" box_shadow_vertical_tablet="0px" box_shadow_blur_tablet="40px" box_shadow_spread_tablet="0px" z_index_tablet="500″ /][/et_pb_column][/et_pb_row][et_pb_row admin_label="TEstimonial Area" custom_padding="||0px|" _builder_version="3.0.89″ width="80%" max_width="1080px"][et_pb_column type="4_4″ custom_padding__hover="|||" custom_padding="|||"][et_pb_slider _builder_version="3.26.3″ header_font="Montserrat|300|||||||" header_font_size="24px" header_line_height="1.6em" body_font="Montserrat||||||||" body_text_color="#666666″ body_font_size="16px" body_line_height="3em" background_color="#f7f7f7″ custom_margin="0px||0px|" custom_padding="0px||120px|" animation_style="fade" show_inner_shadow="off" button_text_size__hover_enabled="off" button_one_text_size__hover_enabled="off" button_two_text_size__hover_enabled="off" button_text_color__hover_enabled="off" button_one_text_color__hover_enabled="off" button_two_text_color__hover_enabled="off" button_border_width__hover_enabled="off" button_one_border_width__hover_enabled="off" button_two_border_width__hover_enabled="off" button_border_color__hover_enabled="off" button_one_border_color__hover_enabled="off" button_two_border_color__hover_enabled="off" button_border_radius__hover_enabled="off" button_one_border_radius__hover_enabled="off" button_two_border_radius__hover_enabled="off" button_letter_spacing__hover_enabled="off" button_one_letter_spacing__hover_enabled="off" button_two_letter_spacing__hover_enabled="off" button_bg_color__hover_enabled="off" button_one_bg_color__hover_enabled="off" button_two_bg_color__hover_enabled="off" use_bg_overlay="off" use_text_overlay="off" box_shadow_horizontal_image_tablet="0px" box_shadow_vertical_image_tablet="0px" box_shadow_blur_image_tablet="40px" box_shadow_spread_image_tablet="0px" text_shadow_horizontal_length="text_shadow_style,%91object Object%93″ text_shadow_horizontal_length_tablet="0px" text_shadow_vertical_length="text_shadow_style,%91object Object%93″ text_shadow_vertical_length_tablet="0px" text_shadow_blur_strength="text_shadow_style,%91object Object%93″ text_shadow_blur_strength_tablet="1px" header_text_shadow_horizontal_length="header_text_shadow_style,%91object Object%93″ header_text_shadow_horizontal_length_tablet="0px" header_text_shadow_vertical_length="header_text_shadow_style,%91object Object%93″ header_text_shadow_vertical_length_tablet="0px" header_text_shadow_blur_strength="header_text_shadow_style,%91object Object%93″ header_text_shadow_blur_strength_tablet="1px" body_text_shadow_horizontal_length="body_text_shadow_style,%91object Object%93″ body_text_shadow_horizontal_length_tablet="0px" body_text_shadow_vertical_length="body_text_shadow_style,%91object Object%93″ body_text_shadow_vertical_length_tablet="0px" body_text_shadow_blur_strength="body_text_shadow_style,%91object Object%93″ body_text_shadow_blur_strength_tablet="1px" body_link_text_shadow_horizontal_length="body_link_text_shadow_style,%91object Object%93″ body_link_text_shadow_horizontal_length_tablet="0px" body_link_text_shadow_vertical_length="body_link_text_shadow_style,%91object Object%93″ body_link_text_shadow_vertical_length_tablet="0px" body_link_text_shadow_blur_strength="body_link_text_shadow_style,%91object Object%93″ body_link_text_shadow_blur_strength_tablet="1px" body_ul_text_shadow_horizontal_length="body_ul_text_shadow_style,%91object Object%93″ body_ul_text_shadow_horizontal_length_tablet="0px" body_ul_text_shadow_vertical_length="body_ul_text_shadow_style,%91object Object%93″ body_ul_text_shadow_vertical_length_tablet="0px" body_ul_text_shadow_blur_strength="body_ul_text_shadow_style,%91object Object%93″ body_ul_text_shadow_blur_strength_tablet="1px" body_ol_text_shadow_horizontal_length="body_ol_text_shadow_style,%91object Object%93″ body_ol_text_shadow_horizontal_length_tablet="0px" body_ol_text_shadow_vertical_length="body_ol_text_shadow_style,%91object Object%93″ body_ol_text_shadow_vertical_length_tablet="0px" body_ol_text_shadow_blur_strength="body_ol_text_shadow_style,%91object Object%93″ body_ol_text_shadow_blur_strength_tablet="1px" body_quote_text_shadow_horizontal_length="body_quote_text_shadow_style,%91object Object%93″ body_quote_text_shadow_horizontal_length_tablet="0px" body_quote_text_shadow_vertical_length="body_quote_text_shadow_style,%91object Object%93″ body_quote_text_shadow_vertical_length_tablet="0px" body_quote_text_shadow_blur_strength="body_quote_text_shadow_style,%91object Object%93″ body_quote_text_shadow_blur_strength_tablet="1px" button_text_shadow_horizontal_length="button_text_shadow_style,%91object Object%93″ button_text_shadow_horizontal_length_tablet="0px" button_text_shadow_vertical_length="button_text_shadow_style,%91object Object%93″ button_text_shadow_vertical_length_tablet="0px" button_text_shadow_blur_strength="button_text_shadow_style,%91object Object%93″ button_text_shadow_blur_strength_tablet="1px" box_shadow_horizontal_button_tablet="0px" box_shadow_vertical_button_tablet="0px" box_shadow_blur_button_tablet="40px" box_shadow_spread_button_tablet="0px" box_shadow_horizontal_tablet="0px" box_shadow_vertical_tablet="0px" box_shadow_blur_tablet="40px" box_shadow_spread_tablet="0px" z_index_tablet="500″][et_pb_slide heading="Keep doing what ye are doing, treating patients as human, listening, giving empathy & compassion. This was an experience that changed my life. " use_bg_overlay="off" use_text_overlay="off" _builder_version="3.26.3″ background_layout="light" button_text_size__hover_enabled="off" button_one_text_size__hover_enabled="off" button_two_text_size__hover_enabled="off" button_text_color__hover_enabled="off" button_one_text_color__hover_enabled="off" button_two_text_color__hover_enabled="off" button_border_width__hover_enabled="off" button_one_border_width__hover_enabled="off" button_two_border_width__hover_enabled="off" button_border_color__hover_enabled="off" button_one_border_color__hover_enabled="off" button_two_border_color__hover_enabled="off" button_border_radius__hover_enabled="off" button_one_border_radius__hover_enabled="off" button_two_border_radius__hover_enabled="off" button_letter_spacing__hover_enabled="off" button_one_letter_spacing__hover_enabled="off" button_two_letter_spacing__hover_enabled="off" button_bg_color__hover_enabled="off" button_one_bg_color__hover_enabled="off" button_two_bg_color__hover_enabled="off" button_link="#" url_new_window="off" link_option_url_new_window="off" background_color="#a1dced" use_background_color_gradient="off" background_color_gradient_start="#2b87da" background_color_gradient_end="#29c4a9″ background_color_gradient_type="linear" background_color_gradient_direction="180deg" background_color_gradient_direction_tablet="180deg" background_color_gradient_direction_phone="180deg" background_color_gradient_direction_radial="center" background_color_gradient_start_position="0%" background_color_gradient_start_position_tablet="0%" background_color_gradient_start_position_phone="0%" background_color_gradient_end_position="100%" background_color_gradient_end_position_tablet="100%" background_color_gradient_end_position_phone="100%" background_color_gradient_overlays_image="off" parallax="off" parallax_method="on" background_size="cover" background_position="center" background_repeat="no-repeat" background_blend="normal" allow_player_pause="off" background_video_pause_outside_viewport="on" alignment="center" box_shadow_style_image="none" box_shadow_horizontal_image="box_shadow_style_image,%91object Object%93″ box_shadow_horizontal_image_tablet="0px" box_shadow_horizontal_image_phone="0px" box_shadow_vertical_image="box_shadow_style_image,%91object Object%93″ box_shadow_vertical_image_tablet="0px" box_shadow_vertical_image_phone="0px" box_shadow_blur_image="box_shadow_style_image,%91object Object%93″ box_shadow_blur_image_tablet="40px" box_shadow_blur_image_phone="40px" box_shadow_spread_image="box_shadow_style_image,%91object Object%93″ box_shadow_spread_image_tablet="0px" box_shadow_spread_image_phone="0px" child_filter_hue_rotate="0deg" child_filter_hue_rotate_tablet="0deg" child_filter_hue_rotate_phone="0deg" child_filter_saturate="100%" child_filter_saturate_tablet="100%" child_filter_saturate_phone="100%" child_filter_brightness="100%" child_filter_brightness_tablet="100%" child_filter_brightness_phone="100%" child_filter_contrast="100%" child_filter_contrast_tablet="100%" child_filter_contrast_phone="100%" child_filter_invert="0%" child_filter_invert_tablet="0%" child_filter_invert_phone="0%" child_filter_sepia="0%" child_filter_sepia_tablet="0%" child_filter_sepia_phone="0%" child_filter_opacity="100%" child_filter_opacity_tablet="100%" child_filter_opacity_phone="100%" child_filter_blur="0px" child_filter_blur_tablet="0px" child_filter_blur_phone="0px" child_mix_blend_mode="normal" text_shadow_style="none" text_shadow_horizontal_length="text_shadow_style,%91object Object%93″ text_shadow_horizontal_length_tablet="0px" text_shadow_horizontal_length_phone="0px" text_shadow_vertical_length="text_shadow_style,%91object Object%93″ text_shadow_vertical_length_tablet="0px" text_shadow_vertical_length_phone="0px" text_shadow_blur_strength="text_shadow_style,%91object Object%93″ text_shadow_blur_strength_tablet="1px" text_shadow_blur_strength_phone="1px" header_font="||||||||" header_text_shadow_style="none" header_text_shadow_horizontal_length="header_text_shadow_style,%91object Object%93″ header_text_shadow_horizontal_length_tablet="0px" header_text_shadow_horizontal_length_phone="0px" header_text_shadow_vertical_length="header_text_shadow_style,%91object Object%93″ header_text_shadow_vertical_length_tablet="0px" header_text_shadow_vertical_length_phone="0px" header_text_shadow_blur_strength="header_text_shadow_style,%91object Object%93″ header_text_shadow_blur_strength_tablet="1px" header_text_shadow_blur_strength_phone="1px" body_font="||||||||" body_font_size="14px" body_font_size_tablet="14px" body_font_size_phone="14px" body_line_height="1.7em" body_line_height_tablet="1.7em" body_line_height_phone="1.7em" body_text_shadow_style="none" body_text_shadow_horizontal_length="body_text_shadow_style,%91object Object%93″ body_text_shadow_horizontal_length_tablet="0px" body_text_shadow_horizontal_length_phone="0px" body_text_shadow_vertical_length="body_text_shadow_style,%91object Object%93″ body_text_shadow_vertical_length_tablet="0px" body_text_shadow_vertical_length_phone="0px" body_text_shadow_blur_strength="body_text_shadow_style,%91object Object%93″ body_text_shadow_blur_strength_tablet="1px" body_text_shadow_blur_strength_phone="1px" body_link_text_shadow_style="none" body_link_text_shadow_horizontal_length="body_link_text_shadow_style,%91object Object%93″ body_link_text_shadow_horizontal_length_tablet="0px" body_link_text_shadow_horizontal_length_phone="0px" body_link_text_shadow_vertical_length="body_link_text_shadow_style,%91object Object%93″ body_link_text_shadow_vertical_length_tablet="0px" body_link_text_shadow_vertical_length_phone="0px" body_link_text_shadow_blur_strength="body_link_text_shadow_style,%91object Object%93″ body_link_text_shadow_blur_strength_tablet="1px" body_link_text_shadow_blur_strength_phone="1px" body_ul_text_shadow_style="none" body_ul_text_shadow_horizontal_length="body_ul_text_shadow_style,%91object Object%93″ body_ul_text_shadow_horizontal_length_tablet="0px" body_ul_text_shadow_horizontal_length_phone="0px" body_ul_text_shadow_vertical_length="body_ul_text_shadow_style,%91object Object%93″ body_ul_text_shadow_vertical_length_tablet="0px" body_ul_text_shadow_vertical_length_phone="0px" body_ul_text_shadow_blur_strength="body_ul_text_shadow_style,%91object Object%93″ body_ul_text_shadow_blur_strength_tablet="1px" body_ul_text_shadow_blur_strength_phone="1px" body_ol_text_shadow_style="none" body_ol_text_shadow_horizontal_length="body_ol_text_shadow_style,%91object Object%93″ body_ol_text_shadow_horizontal_length_tablet="0px" body_ol_text_shadow_horizontal_length_phone="0px" body_ol_text_shadow_vertical_length="body_ol_text_shadow_style,%91object Object%93″ body_ol_text_shadow_vertical_length_tablet="0px" body_ol_text_shadow_vertical_length_phone="0px" body_ol_text_shadow_blur_strength="body_ol_text_shadow_style,%91object Object%93″ body_ol_text_shadow_blur_strength_tablet="1px" body_ol_text_shadow_blur_strength_phone="1px" body_quote_text_shadow_style="none" body_quote_text_shadow_horizontal_length="body_quote_text_shadow_style,%91object Object%93″ body_quote_text_shadow_horizontal_length_tablet="0px" body_quote_text_shadow_horizontal_length_phone="0px" body_quote_text_shadow_vertical_length="body_quote_text_shadow_style,%91object Object%93″ body_quote_text_shadow_vertical_length_tablet="0px" body_quote_text_shadow_vertical_length_phone="0px" body_quote_text_shadow_blur_strength="body_quote_text_shadow_style,%91object Object%93″ body_quote_text_shadow_blur_strength_tablet="1px" body_quote_text_shadow_blur_strength_phone="1px" custom_button="off" button_bg_use_color_gradient="off" button_bg_color_gradient_overlays_image="off" button_use_icon="on" button_on_hover="on" button_text_shadow_style="none" button_text_shadow_horizontal_length="button_text_shadow_style,%91object Object%93″ button_text_shadow_horizontal_length_tablet="0px" button_text_shadow_horizontal_length_phone="0px" button_text_shadow_vertical_length="button_text_shadow_style,%91object Object%93″ button_text_shadow_vertical_length_tablet="0px" button_text_shadow_vertical_length_phone="0px" button_text_shadow_blur_strength="button_text_shadow_style,%91object Object%93″ button_text_shadow_blur_strength_tablet="1px" button_text_shadow_blur_strength_phone="1px" box_shadow_style_button="none" box_shadow_horizontal_button="box_shadow_style_button,%91object Object%93″ box_shadow_horizontal_button_tablet="0px" box_shadow_horizontal_button_phone="0px" box_shadow_vertical_button="box_shadow_style_button,%91object Object%93″ box_shadow_vertical_button_tablet="0px" box_shadow_vertical_button_phone="0px" box_shadow_blur_button="box_shadow_style_button,%91object Object%93″ box_shadow_blur_button_tablet="40px" box_shadow_blur_button_phone="40px" box_shadow_spread_button="box_shadow_style_button,%91object Object%93″ box_shadow_spread_button_tablet="0px" box_shadow_spread_button_phone="0px" hover_transition_duration="300ms" hover_transition_duration_tablet="300ms" hover_transition_duration_phone="300ms" hover_transition_delay="0ms" hover_transition_delay_tablet="0ms" hover_transition_delay_phone="0ms" hover_transition_speed_curve="ease"]
Female, 29 year old client
[/et_pb_slide][/et_pb_slider][/et_pb_column][/et_pb_row][/et_pb_section][et_pb_section bb_built="1″ admin_label="CTA Section" _builder_version="3.25.2″ background_color="#a1dced" use_background_color_gradient="on" background_color_gradient_start="#a1dced" background_color_gradient_end="#a1dced" background_color_gradient_overlays_image="on" background_image="https://loisbridges.ie/wp-content/uploads/2019/06/business-14.jpg" custom_padding="180px||180px|" z_index_tablet="500″ box_shadow_horizontal_tablet="0px" box_shadow_vertical_tablet="0px" box_shadow_blur_tablet="40px" box_shadow_spread_tablet="0px" prev_background_color="#f7f7f7″ next_background_color="#f6f8fa" global_module="479″][et_pb_row admin_label="CTA Area" global_parent="479″ _builder_version="3.25″ locked="off" width="80%" max_width="1080px"][et_pb_column type="4_4″ global_parent="479″ _builder_version="3.0.47″ custom_padding="|||" custom_padding__hover="|||"][et_pb_text global_parent="479″ _builder_version="3.25.2″ text_font="Montserrat||||||||" text_font_size="48px" text_line_height="1.5em" text_orientation="center" background_layout="dark" module_alignment="center" custom_padding="||20px|" animation_style="flip" animation_intensity_flip="20%" animation_starting_opacity="100%" z_index_tablet="500″ text_text_shadow_horizontal_length_tablet="0px" text_text_shadow_vertical_length_tablet="0px" text_text_shadow_blur_strength_tablet="1px" link_text_shadow_horizontal_length_tablet="0px" link_text_shadow_vertical_length_tablet="0px" link_text_shadow_blur_strength_tablet="1px" ul_text_shadow_horizontal_length_tablet="0px" ul_text_shadow_vertical_length_tablet="0px" ul_text_shadow_blur_strength_tablet="1px" ol_text_shadow_horizontal_length_tablet="0px" ol_text_shadow_vertical_length_tablet="0px" ol_text_shadow_blur_strength_tablet="1px" quote_text_shadow_horizontal_length_tablet="0px" quote_text_shadow_vertical_length_tablet="0px" quote_text_shadow_blur_strength_tablet="1px" header_text_shadow_horizontal_length_tablet="0px" header_text_shadow_vertical_length_tablet="0px" header_text_shadow_blur_strength_tablet="1px" header_2_text_shadow_horizontal_length_tablet="0px" header_2_text_shadow_vertical_length_tablet="0px" header_2_text_shadow_blur_strength_tablet="1px" header_3_text_shadow_horizontal_length_tablet="0px" header_3_text_shadow_vertical_length_tablet="0px" header_3_text_shadow_blur_strength_tablet="1px" header_4_text_shadow_horizontal_length_tablet="0px" header_4_text_shadow_vertical_length_tablet="0px" header_4_text_shadow_blur_strength_tablet="1px" header_5_text_shadow_horizontal_length_tablet="0px" header_5_text_shadow_vertical_length_tablet="0px" header_5_text_shadow_blur_strength_tablet="1px" header_6_text_shadow_horizontal_length_tablet="0px" header_6_text_shadow_vertical_length_tablet="0px" header_6_text_shadow_blur_strength_tablet="1px" box_shadow_horizontal_tablet="0px" box_shadow_vertical_tablet="0px" box_shadow_blur_tablet="40px" box_shadow_spread_tablet="0px"]
All journeys must begin with a single step – Call us on (01) 839 6147
[/et_pb_text][et_pb_button global_parent="479″ button_url="https://loisbridges.ie/contact/" button_text="or click here to contact us " button_alignment="center" _builder_version="3.25.4″ custom_button="on" button_text_size="16px" button_text_color="#a1dced" button_bg_color="#ffffff" button_border_width="0px" button_letter_spacing="2px" button_font="Montserrat|600||on|||||" custom_margin="|||" custom_padding="12px||12px|" animation_style="fade" z_index_tablet="500″ button_text_shadow_horizontal_length_tablet="0px" button_text_shadow_vertical_length_tablet="0px" button_text_shadow_blur_strength_tablet="1px" box_shadow_horizontal_tablet="0px" box_shadow_vertical_tablet="0px" box_shadow_blur_tablet="40px" box_shadow_spread_tablet="0px" button_letter_spacing_hover="2px" button_text_size__hover_enabled="off" button_one_text_size__hover_enabled="off" button_two_text_size__hover_enabled="off" button_text_color__hover_enabled="off" button_one_text_color__hover_enabled="off" button_two_text_color__hover_enabled="off" button_border_width__hover_enabled="off" button_one_border_width__hover_enabled="off" button_two_border_width__hover_enabled="off" button_border_color__hover_enabled="off" button_one_border_color__hover_enabled="off" button_two_border_color__hover_enabled="off" button_border_radius__hover_enabled="off" button_one_border_radius__hover_enabled="off" button_two_border_radius__hover_enabled="off" button_letter_spacing__hover_enabled="on" button_letter_spacing__hover="2px" button_one_letter_spacing__hover_enabled="off" button_two_letter_spacing__hover_enabled="off" button_bg_color__hover_enabled="off" button_one_bg_color__hover_enabled="off" button_two_bg_color__hover_enabled="off" /][/et_pb_column][/et_pb_row][/et_pb_section][et_pb_section bb_built="1″ _builder_version="3.25.2″ background_color="#f6f8fa" background_color_gradient_direction="90deg" inner_width_tablet="50px" inner_max_width_tablet="100px" inner_max_width_phone="50px" box_shadow_horizontal_tablet="0px" box_shadow_vertical_tablet="0px" box_shadow_blur_tablet="40px" box_shadow_spread_tablet="0px" z_index_tablet="500″ prev_background_color="#a1dced" next_background_color="#000000″ global_module="826″][et_pb_row global_parent="826″ background_position="top_left" background_repeat="repeat" background_size="initial" width="80%" max_width="1080px" custom_padding__hover="|||" custom_padding="|||"][et_pb_column type="1_3″ global_parent="826″ custom_padding__hover="|||" custom_padding="|||"][et_pb_image global_parent="826″ _builder_version="3.26.3″ src="https://loisbridges.ie/wp-content/uploads/2019/07/mhc1.png" box_shadow_horizontal_tablet="0px" box_shadow_vertical_tablet="0px" box_shadow_blur_tablet="40px" box_shadow_spread_tablet="0px" z_index_tablet="500″ /][/et_pb_column][et_pb_column type="1_3″ global_parent="826″ custom_padding__hover="|||" custom_padding="|||"][et_pb_image global_parent="826″ _builder_version="3.26.3″ src="https://loisbridges.ie/wp-content/uploads/2019/07/VHI.png" box_shadow_horizontal_tablet="0px" box_shadow_vertical_tablet="0px" box_shadow_blur_tablet="40px" box_shadow_spread_tablet="0px" z_index_tablet="500″ /][/et_pb_column][et_pb_column type="1_3″ global_parent="826″ custom_padding__hover="|||" custom_padding="|||"][et_pb_image global_parent="826″ _builder_version="3.26.3″ src="https://loisbridges.ie/wp-content/uploads/2019/07/laya-logo.png" box_shadow_horizontal_tablet="0px" box_shadow_vertical_tablet="0px" box_shadow_blur_tablet="40px" box_shadow_spread_tablet="0px" z_index_tablet="500″ /][/et_pb_column][/et_pb_row][/et_pb_section][et_pb_section bb_built="1″ admin_label="Contact" use_custom_gutter="on" specialty="on" background_color_1="#4e7c97″ bg_img_1="https://loisbridges.ie/wp-content/uploads/2019/06/BlueImage.jpg" padding_top_bottom_link_1="true" padding_left_right_link_1="true" background_color_gradient_start_1="#f6f8fa" background_color_gradient_end_1="#00324e" background_color_gradient_end_position_1="70%" padding_top_1="80px" padding_right_1="6%" padding_bottom_1="80px" padding_left_1="6%" padding_left_2="30px" padding_2_tablet="|||0px" padding_2_last_edited="on|desktop" _builder_version="3.25.2″ background_color="#f6f8fa" custom_margin="|||" custom_padding="0|0px|0|0px|false|false" locked="off" prev_background_color="#000000″ inner_width="auto" inner_max_width="none" box_shadow_horizontal_tablet="0px" box_shadow_vertical_tablet="0px" box_shadow_blur_tablet="40px" box_shadow_spread_tablet="0px" z_index_tablet="500″ global_module="472″][et_pb_column type="1_2″][et_pb_text global_parent="472″ _builder_version="3.25.2″ text_font_size="16px" text_line_height="2em" header_2_font="Montserrat|800|||||||" header_2_font_size="30px" header_2_font_size_phone="20px" header_2_font_size_last_edited="on|phone" header_2_line_height="1.5em" border_radii="||10px|10px|" background_layout="dark" custom_margin="||50px|" custom_padding="|||" custom_padding_last_edited="off|desktop" locked="off" text_text_shadow_horizontal_length="text_text_shadow_style,%91object Object%93″ text_text_shadow_horizontal_length_tablet="0px" text_text_shadow_vertical_length="text_text_shadow_style,%91object Object%93″ text_text_shadow_vertical_length_tablet="0px" text_text_shadow_blur_strength="text_text_shadow_style,%91object Object%93″ text_text_shadow_blur_strength_tablet="1px" link_text_shadow_horizontal_length="link_text_shadow_style,%91object Object%93″ link_text_shadow_horizontal_length_tablet="0px" link_text_shadow_vertical_length="link_text_shadow_style,%91object Object%93″ link_text_shadow_vertical_length_tablet="0px" link_text_shadow_blur_strength="link_text_shadow_style,%91object Object%93″ link_text_shadow_blur_strength_tablet="1px" ul_text_shadow_horizontal_length="ul_text_shadow_style,%91object Object%93″ ul_text_shadow_horizontal_length_tablet="0px" ul_text_shadow_vertical_length="ul_text_shadow_style,%91object Object%93″ ul_text_shadow_vertical_length_tablet="0px" ul_text_shadow_blur_strength="ul_text_shadow_style,%91object Object%93″ ul_text_shadow_blur_strength_tablet="1px" ol_text_shadow_horizontal_length="ol_text_shadow_style,%91object Object%93″ ol_text_shadow_horizontal_length_tablet="0px" ol_text_shadow_vertical_length="ol_text_shadow_style,%91object Object%93″ ol_text_shadow_vertical_length_tablet="0px" ol_text_shadow_blur_strength="ol_text_shadow_style,%91object Object%93″ ol_text_shadow_blur_strength_tablet="1px" quote_text_shadow_horizontal_length="quote_text_shadow_style,%91object Object%93″ quote_text_shadow_horizontal_length_tablet="0px" quote_text_shadow_vertical_length="quote_text_shadow_style,%91object Object%93″ quote_text_shadow_vertical_length_tablet="0px" quote_text_shadow_blur_strength="quote_text_shadow_style,%91object Object%93″ quote_text_shadow_blur_strength_tablet="1px" header_text_shadow_horizontal_length="header_text_shadow_style,%91object Object%93″ header_text_shadow_horizontal_length_tablet="0px" header_text_shadow_vertical_length="header_text_shadow_style,%91object Object%93″ header_text_shadow_vertical_length_tablet="0px" header_text_shadow_blur_strength="header_text_shadow_style,%91object Object%93″ header_text_shadow_blur_strength_tablet="1px" header_2_text_shadow_horizontal_length="header_2_text_shadow_style,%91object Object%93″ header_2_text_shadow_horizontal_length_tablet="0px" header_2_text_shadow_vertical_length="header_2_text_shadow_style,%91object Object%93″ header_2_text_shadow_vertical_length_tablet="0px" header_2_text_shadow_blur_strength="header_2_text_shadow_style,%91object Object%93″ header_2_text_shadow_blur_strength_tablet="1px" header_3_text_shadow_horizontal_length="header_3_text_shadow_style,%91object Object%93″ header_3_text_shadow_horizontal_length_tablet="0px" header_3_text_shadow_vertical_length="header_3_text_shadow_style,%91object Object%93″ header_3_text_shadow_vertical_length_tablet="0px" header_3_text_shadow_blur_strength="header_3_text_shadow_style,%91object Object%93″ header_3_text_shadow_blur_strength_tablet="1px" header_4_text_shadow_horizontal_length="header_4_text_shadow_style,%91object Object%93″ header_4_text_shadow_horizontal_length_tablet="0px" header_4_text_shadow_vertical_length="header_4_text_shadow_style,%91object Object%93″ header_4_text_shadow_vertical_length_tablet="0px" header_4_text_shadow_blur_strength="header_4_text_shadow_style,%91object Object%93″ header_4_text_shadow_blur_strength_tablet="1px" header_5_text_shadow_horizontal_length="header_5_text_shadow_style,%91object Object%93″ header_5_text_shadow_horizontal_length_tablet="0px" header_5_text_shadow_vertical_length="header_5_text_shadow_style,%91object Object%93″ header_5_text_shadow_vertical_length_tablet="0px" header_5_text_shadow_blur_strength="header_5_text_shadow_style,%91object Object%93″ header_5_text_shadow_blur_strength_tablet="1px" header_6_text_shadow_horizontal_length="header_6_text_shadow_style,%91object Object%93″ header_6_text_shadow_horizontal_length_tablet="0px" header_6_text_shadow_vertical_length="header_6_text_shadow_style,%91object Object%93″ header_6_text_shadow_vertical_length_tablet="0px" header_6_text_shadow_blur_strength="header_6_text_shadow_style,%91object Object%93″ header_6_text_shadow_blur_strength_tablet="1px" box_shadow_horizontal_tablet="0px" box_shadow_vertical_tablet="0px" box_shadow_blur_tablet="40px" box_shadow_spread_tablet="0px" z_index_tablet="500″ text_orientation="left"]
Contact Us
Whether you are a client, family member or professional – do not hesitate to contact Lios Bridges 
[/et_pb_text][et_pb_blurb global_parent="472″ title="info@loisbridges.ie" use_icon="on" font_icon="%%238%%" icon_color="#ffffff" icon_placement="left" content_max_width="1100px" use_icon_font_size="on" icon_font_size="20px" _builder_version="3.25.2″ header_font="Montserrat|500|||||||" header_font_size="16px" header_line_height="1.5em" body_font_size="16px" body_line_height="2em" background_layout="dark" custom_margin="||20px|" custom_margin_tablet="|||" custom_margin_phone="|||0px" custom_margin_last_edited="off|desktop" animation="off" locked="off" box_shadow_horizontal_image_tablet="0px" box_shadow_vertical_image_tablet="0px" box_shadow_blur_image_tablet="40px" box_shadow_spread_image_tablet="0px" text_shadow_horizontal_length="text_shadow_style,%91object Object%93″ text_shadow_horizontal_length_tablet="0px" text_shadow_vertical_length="text_shadow_style,%91object Object%93″ text_shadow_vertical_length_tablet="0px" text_shadow_blur_strength="text_shadow_style,%91object Object%93″ text_shadow_blur_strength_tablet="1px" header_text_shadow_horizontal_length="header_text_shadow_style,%91object Object%93″ header_text_shadow_horizontal_length_tablet="0px" header_text_shadow_vertical_length="header_text_shadow_style,%91object Object%93″ header_text_shadow_vertical_length_tablet="0px" header_text_shadow_blur_strength="header_text_shadow_style,%91object Object%93″ header_text_shadow_blur_strength_tablet="1px" body_text_shadow_horizontal_length="body_text_shadow_style,%91object Object%93″ body_text_shadow_horizontal_length_tablet="0px" body_text_shadow_vertical_length="body_text_shadow_style,%91object Object%93″ body_text_shadow_vertical_length_tablet="0px" body_text_shadow_blur_strength="body_text_shadow_style,%91object Object%93″ body_text_shadow_blur_strength_tablet="1px" body_link_text_shadow_horizontal_length="body_link_text_shadow_style,%91object Object%93″ body_link_text_shadow_horizontal_length_tablet="0px" body_link_text_shadow_vertical_length="body_link_text_shadow_style,%91object Object%93″ body_link_text_shadow_vertical_length_tablet="0px" body_link_text_shadow_blur_strength="body_link_text_shadow_style,%91object Object%93″ body_link_text_shadow_blur_strength_tablet="1px" body_ul_text_shadow_horizontal_length="body_ul_text_shadow_style,%91object Object%93″ body_ul_text_shadow_horizontal_length_tablet="0px" body_ul_text_shadow_vertical_length="body_ul_text_shadow_style,%91object Object%93″ body_ul_text_shadow_vertical_length_tablet="0px" body_ul_text_shadow_blur_strength="body_ul_text_shadow_style,%91object Object%93″ body_ul_text_shadow_blur_strength_tablet="1px" body_ol_text_shadow_horizontal_length="body_ol_text_shadow_style,%91object Object%93″ body_ol_text_shadow_horizontal_length_tablet="0px" body_ol_text_shadow_vertical_length="body_ol_text_shadow_style,%91object Object%93″ body_ol_text_shadow_vertical_length_tablet="0px" body_ol_text_shadow_blur_strength="body_ol_text_shadow_style,%91object Object%93″ body_ol_text_shadow_blur_strength_tablet="1px" body_quote_text_shadow_horizontal_length="body_quote_text_shadow_style,%91object Object%93″ body_quote_text_shadow_horizontal_length_tablet="0px" body_quote_text_shadow_vertical_length="body_quote_text_shadow_style,%91object Object%93″ body_quote_text_shadow_vertical_length_tablet="0px" body_quote_text_shadow_blur_strength="body_quote_text_shadow_style,%91object Object%93″ body_quote_text_shadow_blur_strength_tablet="1px" box_shadow_horizontal_tablet="0px" box_shadow_vertical_tablet="0px" box_shadow_blur_tablet="40px" box_shadow_spread_tablet="0px" z_index_tablet="500″ /][et_pb_blurb global_parent="472″ title="(01) 839 6147 / Director of Services – 0876539747 " use_icon="on" font_icon="%%264%%" icon_color="#ffffff" icon_placement="left" content_max_width="1100px" use_icon_font_size="on" icon_font_size="20px" _builder_version="4.0.6″ header_font="Montserrat|500|||||||" header_font_size="16px" header_line_height="1.5em" body_font_size="16px" body_line_height="2em" background_layout="dark" custom_margin="||20px|" custom_margin_tablet="|||" custom_margin_phone="|||0px" custom_margin_last_edited="off|desktop" animation="off" locked="off" box_shadow_horizontal_image_tablet="0px" box_shadow_vertical_image_tablet="0px" box_shadow_blur_image_tablet="40px" box_shadow_spread_image_tablet="0px" text_shadow_horizontal_length="text_shadow_style,%91object Object%93″ text_shadow_horizontal_length_tablet="0px" text_shadow_vertical_length="text_shadow_style,%91object Object%93″ text_shadow_vertical_length_tablet="0px" text_shadow_blur_strength="text_shadow_style,%91object Object%93″ text_shadow_blur_strength_tablet="1px" header_text_shadow_horizontal_length="header_text_shadow_style,%91object Object%93″ header_text_shadow_horizontal_length_tablet="0px" header_text_shadow_vertical_length="header_text_shadow_style,%91object Object%93″ header_text_shadow_vertical_length_tablet="0px" header_text_shadow_blur_strength="header_text_shadow_style,%91object Object%93″ header_text_shadow_blur_strength_tablet="1px" body_text_shadow_horizontal_length="body_text_shadow_style,%91object Object%93″ body_text_shadow_horizontal_length_tablet="0px" body_text_shadow_vertical_length="body_text_shadow_style,%91object Object%93″ body_text_shadow_vertical_length_tablet="0px" body_text_shadow_blur_strength="body_text_shadow_style,%91object Object%93″ body_text_shadow_blur_strength_tablet="1px" body_link_text_shadow_horizontal_length="body_link_text_shadow_style,%91object Object%93″ body_link_text_shadow_horizontal_length_tablet="0px" body_link_text_shadow_vertical_length="body_link_text_shadow_style,%91object Object%93″ body_link_text_shadow_vertical_length_tablet="0px" body_link_text_shadow_blur_strength="body_link_text_shadow_style,%91object Object%93″ body_link_text_shadow_blur_strength_tablet="1px" body_ul_text_shadow_horizontal_length="body_ul_text_shadow_style,%91object Object%93″ body_ul_text_shadow_horizontal_length_tablet="0px" body_ul_text_shadow_vertical_length="body_ul_text_shadow_style,%91object Object%93″ body_ul_text_shadow_vertical_length_tablet="0px" body_ul_text_shadow_blur_strength="body_ul_text_shadow_style,%91object Object%93″ body_ul_text_shadow_blur_strength_tablet="1px" body_ol_text_shadow_horizontal_length="body_ol_text_shadow_style,%91object Object%93″ body_ol_text_shadow_horizontal_length_tablet="0px" body_ol_text_shadow_vertical_length="body_ol_text_shadow_style,%91object Object%93″ body_ol_text_shadow_vertical_length_tablet="0px" body_ol_text_shadow_blur_strength="body_ol_text_shadow_style,%91object Object%93″ body_ol_text_shadow_blur_strength_tablet="1px" body_quote_text_shadow_horizontal_length="body_quote_text_shadow_style,%91object Object%93″ body_quote_text_shadow_horizontal_length_tablet="0px" body_quote_text_shadow_vertical_length="body_quote_text_shadow_style,%91object Object%93″ body_quote_text_shadow_vertical_length_tablet="0px" body_quote_text_shadow_blur_strength="body_quote_text_shadow_style,%91object Object%93″ body_quote_text_shadow_blur_strength_tablet="1px" box_shadow_horizontal_tablet="0px" box_shadow_vertical_tablet="0px" box_shadow_blur_tablet="40px" box_shadow_spread_tablet="0px" z_index_tablet="500″ /][et_pb_blurb global_parent="472″ title=" 3 Greenfield Road, Sutton, Dublin 13″ use_icon="on" font_icon="%%249%%" icon_color="#ffffff" icon_placement="left" content_max_width="1100px" use_icon_font_size="on" icon_font_size="20px" _builder_version="3.25.2″ header_font="Montserrat|500|||||||" header_font_size="16px" header_line_height="1.5em" body_font_size="16px" body_line_height="2em" background_layout="dark" custom_margin="||20px|" custom_margin_tablet="|||" custom_margin_phone="|||0px" custom_margin_last_edited="off|desktop" animation="off" locked="off" box_shadow_horizontal_image_tablet="0px" box_shadow_vertical_image_tablet="0px" box_shadow_blur_image_tablet="40px" box_shadow_spread_image_tablet="0px" text_shadow_horizontal_length="text_shadow_style,%91object Object%93″ text_shadow_horizontal_length_tablet="0px" text_shadow_vertical_length="text_shadow_style,%91object Object%93″ text_shadow_vertical_length_tablet="0px" text_shadow_blur_strength="text_shadow_style,%91object Object%93″ text_shadow_blur_strength_tablet="1px" header_text_shadow_horizontal_length="header_text_shadow_style,%91object Object%93″ header_text_shadow_horizontal_length_tablet="0px" header_text_shadow_vertical_length="header_text_shadow_style,%91object Object%93″ header_text_shadow_vertical_length_tablet="0px" header_text_shadow_blur_strength="header_text_shadow_style,%91object Object%93″ header_text_shadow_blur_strength_tablet="1px" body_text_shadow_horizontal_length="body_text_shadow_style,%91object Object%93″ body_text_shadow_horizontal_length_tablet="0px" body_text_shadow_vertical_length="body_text_shadow_style,%91object Object%93″ body_text_shadow_vertical_length_tablet="0px" body_text_shadow_blur_strength="body_text_shadow_style,%91object Object%93″ body_text_shadow_blur_strength_tablet="1px" body_link_text_shadow_horizontal_length="body_link_text_shadow_style,%91object Object%93″ body_link_text_shadow_horizontal_length_tablet="0px" body_link_text_shadow_vertical_length="body_link_text_shadow_style,%91object Object%93″ body_link_text_shadow_vertical_length_tablet="0px" body_link_text_shadow_blur_strength="body_link_text_shadow_style,%91object Object%93″ body_link_text_shadow_blur_strength_tablet="1px" body_ul_text_shadow_horizontal_length="body_ul_text_shadow_style,%91object Object%93″ body_ul_text_shadow_horizontal_length_tablet="0px" body_ul_text_shadow_vertical_length="body_ul_text_shadow_style,%91object Object%93″ body_ul_text_shadow_vertical_length_tablet="0px" body_ul_text_shadow_blur_strength="body_ul_text_shadow_style,%91object Object%93″ body_ul_text_shadow_blur_strength_tablet="1px" body_ol_text_shadow_horizontal_length="body_ol_text_shadow_style,%91object Object%93″ body_ol_text_shadow_horizontal_length_tablet="0px" body_ol_text_shadow_vertical_length="body_ol_text_shadow_style,%91object Object%93″ body_ol_text_shadow_vertical_length_tablet="0px" body_ol_text_shadow_blur_strength="body_ol_text_shadow_style,%91object Object%93″ body_ol_text_shadow_blur_strength_tablet="1px" body_quote_text_shadow_horizontal_length="body_quote_text_shadow_style,%91object Object%93″ body_quote_text_shadow_horizontal_length_tablet="0px" body_quote_text_shadow_vertical_length="body_quote_text_shadow_style,%91object Object%93″ body_quote_text_shadow_vertical_length_tablet="0px" body_quote_text_shadow_blur_strength="body_quote_text_shadow_style,%91object Object%93″ body_quote_text_shadow_blur_strength_tablet="1px" box_shadow_horizontal_tablet="0px" box_shadow_vertical_tablet="0px" box_shadow_blur_tablet="40px" box_shadow_spread_tablet="0px" z_index_tablet="500″ /][/et_pb_column][et_pb_column type="1_2″ specialty_columns="2″][et_pb_row_inner global_parent="472″ custom_padding="80px|10%|80px|10%|true|true" use_custom_gutter="on" _builder_version="3.25.2″ background_color="#a1dced" background_blend="multiply" custom_margin="-60px|||" custom_margin_tablet="0px|||" custom_margin_last_edited="on|tablet" box_shadow_horizontal_tablet="0px" box_shadow_vertical_tablet="0px" box_shadow_blur_tablet="40px" box_shadow_spread_tablet="0px" z_index_tablet="500″][et_pb_column_inner type="4_4″ global_parent="472″ saved_specialty_column_type="1_2″ _builder_version="3.0.47″ parallax="off" parallax_method="on" custom_padding__hover="|||" custom_padding="|||" saved_specialty_column_type="1_2″][et_pb_contact_form global_parent="472″ captcha="off" module_id="et_pb_contact_form_0″ _builder_version="3.26.3″ form_field_font="Open Sans||||||||" form_field_text_color="#ffffff" form_field_font_size="15px" form_field_line_height="2em" border_radii="on|2px|2px|2px|2px" border_width_all="2px" border_color_all="rgba(255,255,255,0.3)" custom_button="on" button_text_size="15px" button_text_color="#000000″ button_bg_color="#ffffff" button_border_width="10px" button_border_color="rgba(0,0,0,0)" button_border_radius="0px" button_letter_spacing="2px" button_font="Open Sans|700||on|||||" button_use_icon="off" button_bg_color_hover="#00e2c4″ button_letter_spacing_hover="2px" custom_margin="|||" custom_margin_tablet="|||0px" custom_margin_last_edited="off|desktop" custom_padding="|||" custom_padding_tablet="|40px||" custom_padding_last_edited="off|desktop" locked="off" form_field_background_color="rgba(0,0,0,0)" email="info@loisbridges.ie" form_field_text_shadow_horizontal_length="form_field_text_shadow_style,%91object Object%93″ form_field_text_shadow_horizontal_length_tablet="0px" form_field_text_shadow_vertical_length="form_field_text_shadow_style,%91object Object%93″ form_field_text_shadow_vertical_length_tablet="0px" form_field_text_shadow_blur_strength="form_field_text_shadow_style,%91object Object%93″ form_field_text_shadow_blur_strength_tablet="1px" text_shadow_horizontal_length="text_shadow_style,%91object Object%93″ text_shadow_horizontal_length_tablet="0px" text_shadow_vertical_length="text_shadow_style,%91object Object%93″ text_shadow_vertical_length_tablet="0px" text_shadow_blur_strength="text_shadow_style,%91object Object%93″ text_shadow_blur_strength_tablet="1px" title_text_shadow_horizontal_length="title_text_shadow_style,%91object Object%93″ title_text_shadow_horizontal_length_tablet="0px" title_text_shadow_vertical_length="title_text_shadow_style,%91object Object%93″ title_text_shadow_vertical_length_tablet="0px" title_text_shadow_blur_strength="title_text_shadow_style,%91object Object%93″ title_text_shadow_blur_strength_tablet="1px" captcha_text_shadow_horizontal_length="captcha_text_shadow_style,%91object Object%93″ captcha_text_shadow_horizontal_length_tablet="0px" captcha_text_shadow_vertical_length="captcha_text_shadow_style,%91object Object%93″ captcha_text_shadow_vertical_length_tablet="0px" captcha_text_shadow_blur_strength="captcha_text_shadow_style,%91object Object%93″ captcha_text_shadow_blur_strength_tablet="1px" button_text_shadow_horizontal_length="button_text_shadow_style,%91object Object%93″ button_text_shadow_horizontal_length_tablet="0px" button_text_shadow_vertical_length="button_text_shadow_style,%91object Object%93″ button_text_shadow_vertical_length_tablet="0px" button_text_shadow_blur_strength="button_text_shadow_style,%91object Object%93″ button_text_shadow_blur_strength_tablet="1px" box_shadow_horizontal_button_tablet="0px" box_shadow_vertical_button_tablet="0px" box_shadow_blur_button_tablet="40px" box_shadow_spread_button_tablet="0px" box_shadow_horizontal_tablet="0px" box_shadow_vertical_tablet="0px" box_shadow_blur_tablet="40px" box_shadow_spread_tablet="0px" z_index_tablet="500″ use_redirect="on" redirect_url="https://loisbridges.ie/thank-you/"][et_pb_contact_field field_id="Name" field_title="Name" _builder_version="3.26.3″ border_radii="on||||" custom_margin="||30px|" custom_padding="|||" /][et_pb_contact_field field_id="Email" field_title="Email Address" field_type="email" _builder_version="3.26.3″ border_radii="on||||" custom_margin="||30px|" custom_padding="|||" /][et_pb_contact_field field_id="Company" field_title="Company Name" fullwidth_field="on" _builder_version="3.26.3″ border_radii="on||||" custom_margin="||30px|" field_type="input" checkbox_checked="off" checkbox_options="%91{%22value%22:%22Company Name%22,%22checked%22:0}%93″ radio_options="%91{%22value%22:%22Company Name%22,%22checked%22:0}%93″ select_options="%91{%22value%22:%22Company Name%22,%22checked%22:0}%93″ min_length="0″ max_length="0″ allowed_symbols="all" required_mark="off" conditional_logic="off" conditional_logic_relation="off" conditional_logic_rules="%91{%22field%22:%22name%22,%22condition%22:%22is%22,%22value%22:%22%22}%93″ link_option_url_new_window="off" use_background_color_gradient="off" background_color_gradient_start="#2b87da" background_color_gradient_end="#29c4a9″ background_color_gradient_type="linear" background_color_gradient_direction="180deg" background_color_gradient_direction_tablet="180deg" background_color_gradient_direction_phone="180deg" background_color_gradient_direction_radial="center" background_color_gradient_start_position="0%" background_color_gradient_start_position_tablet="0%" background_color_gradient_start_position_phone="0%" background_color_gradient_end_position="100%" background_color_gradient_end_position_tablet="100%" background_color_gradient_end_position_phone="100%" background_color_gradient_overlays_image="off" parallax="off" parallax_method="on" background_size="cover" background_position="center" background_repeat="no-repeat" background_blend="normal" allow_player_pause="off" background_video_pause_outside_viewport="on" form_field_font="||||||||" form_field_text_shadow_style="none" form_field_text_shadow_horizontal_length="form_field_text_shadow_style,%91object Object%93″ form_field_text_shadow_horizontal_length_tablet="0px" form_field_text_shadow_horizontal_length_phone="0px" form_field_text_shadow_vertical_length="form_field_text_shadow_style,%91object Object%93″ form_field_text_shadow_vertical_length_tablet="0px" form_field_text_shadow_vertical_length_phone="0px" form_field_text_shadow_blur_strength="form_field_text_shadow_style,%91object Object%93″ form_field_text_shadow_blur_strength_tablet="1px" form_field_text_shadow_blur_strength_phone="1px" custom_margin_tablet="||30px|" custom_margin_phone="||30px|" custom_padding_tablet="|||" custom_padding_phone="|||" box_shadow_style="none" box_shadow_horizontal="box_shadow_style,%91object Object%93″ box_shadow_horizontal_tablet="0px" box_shadow_horizontal_phone="0px" box_shadow_vertical="box_shadow_style,%91object Object%93″ box_shadow_vertical_tablet="0px" box_shadow_vertical_phone="0px" box_shadow_blur="box_shadow_style,%91object Object%93″ box_shadow_blur_tablet="40px" box_shadow_blur_phone="40px" box_shadow_spread="box_shadow_style,%91object Object%93″ box_shadow_spread_tablet="0px" box_shadow_spread_phone="0px" hover_transition_duration="300ms" hover_transition_duration_tablet="300ms" hover_transition_duration_phone="300ms" hover_transition_delay="0ms" hover_transition_delay_tablet="0ms" hover_transition_delay_phone="0ms" hover_transition_speed_curve="ease" /][et_pb_contact_field field_id="Subject" field_title="Subject" fullwidth_field="on" _builder_version="3.26.3″ border_radii="on||||" custom_margin="||30px|" custom_padding="|||" /][et_pb_contact_field field_id="Message" field_title="Message" field_type="text" fullwidth_field="on" _builder_version="3.26.3″ border_radii="on||||" custom_margin="||30px|" /][/et_pb_contact_form][/et_pb_column_inner][/et_pb_row_inner][/et_pb_column][/et_pb_section]