What to expect from Lois Bridges 
Lois Bridges is Ireland's only dedicated Residential and Daypatient care facility solely for treatment of Anorexia, Bulimia and Binge Eating Disorders based in Dublin. 
Care
our goal is to provide the highest quality of patient care
Experience
we offer highly experienced superior quality patient care
Professionalism
we have a team of professional experts for your care & treatment
Understanding what we offer in Lois Bridges 
Initial First Steps
1. Assessment – this is when you will meet your Consultant Psychiatrist who, will have received a referral about you before they meet you. You will be able to tell them all of your concerns, issues, worries and they will talk to you about your treatment.
2. Admission – as a resident further medical and psychiatric assessments will help the team to shape your treatment. This includes a Dietetic assessment, what type of therapy is right for you, how we can support you during meals and the family support we can put in place for you.
3. Treatment – when you are admitted, the staff will support you very closely to make sure you are safe. You will work on meal plans with the dietician. Therapies will help you understand the way you feel and think; your habits and behaviours and we can teach you new skills to help you manage.
4. Discharge – from the point of admission we will be working with you to plan your discharge. The treatment at Lois Bridges is to enable you to be able to live your life after your residential stay, in a safe and sustainable way using the tools you have learnt with us.
5. Follow-up – The aftercare group program enables the client to link back into Lois Bridges for support and re-enforces the skills and tools learnt in the residential/ day program. One to one therapy including Dietetic reviews are advised in order to maintain recovery.
Treatment and therapies
You will have a mixture of one to one therapy and group therapy. Some of the groups you will attend will focus on nutrition, food preparation and body image. You may also take part in social eating, so that you are better able to cope when on your own or with your family and friends after you return home.
We also provide family therapy to help you and your family understand the way you feel and think. You will eat together with the other clients and staff, in the dining room. The meals are freshly prepared on site. You will have your own meal plans prepared by our specialist dietitians.
Community meetings
Once you are settled you may want to have your say about what is happening and suggestions you may have. Each week there is a community meeting for clients and staff. There is also a suggestion box in the hallway if you feel more comfortable to make suggestions that way.
Activities
There is a wide choice of activities available to you as part of your treatment and agreed by your team. These include board games, movies, swimming, yoga, art, cookery, walks. For some clients there are social outings to the local cinema, shops, restaurants.
Mealtimes
Breakfast –  8.30am
Morning Snack –  11.30am
Lunch – 1.30pm
Afternoon Snack – 3.30pm
Dinner –  5.30pm
Evening Snack – 8.30pm
Visiting Hours
Here at Lois Bridges we like to make you feel at home as much as possible, as such we encourage visits from family and significant others if you so wish. All we ask is that visiting takes place outside of group and meal times and is respectful to other clients. Children are welcome to visit their loved one and special arrangements can be made.
Further questions you may have
What can I bring with me to Lois Bridges?
Comfortable clothes, toiletries, and other personal items. We advise you to bring a small amount of money, books and a diary or two! Home comforts such as a fleecy blanket or a hot water bottle. You can bring your own towels but bed clothes- sheets, etc are provided for. You are welcome to bring your mobile phone and laptop/ tablet but please be mindful to not take pictures within open areas including of other clients or staff.
What items are prohibited?
For everyone's safety some items cannot come into the House, these include: *Alcohol, medication (all medication including vitamins, over the counter medication, nasal sprays, inhalers, etc must be kept in the nurse's office. *Chewing gum *Glass objects, including mirrors.
*Clothes hangers *Sharp objects, such as pins, needles or scissors, razors, tweezers, etc will be labelled and held for safe keeping in the Nurses office and can be given out as requested.
Staff you will meet
At Lois Bridges you will be allocated a Key Worker – a member of staff who will support you in your day to day treatment and who will know you best. Other staff you will meet will be the nurses who are all trained in eating disorders. There are Healthcare Assistants or HCAs, they receive specialist training at Lois Brides. You will have a Consultant Psychiatrist through your treatment. They will plan your medical treatment programme for example if you require medication. At Lois Bridges you will work with psychologists and other therapists, both in a group and by yourself. You will also work with specialist dietitians.
Guidelines
In any facility there are a few rules in place for your safety and that of others. When you arrive, we will make sure you are aware of these and why we have them in place. New places can often seem a little overwhelming but we will do everything we can here at Lois Bridges to make sure you have a positive experience of care here.
How do I make a complaint?
Lois Bridges has a Complaints Policy & Procedure and a complaint and feedback form for you to use. The Director of Services, Carla Johnston leads on the complaints process. Your complaint will be acknowledged within two days, will be dealt with as quickly as possible, and you will be fully advised of the outcome.
Testimonials from our clients
Thank you from the bottom of my heart for the care & compassion everyone at Lois Bridges has shown me. I will always be grateful for changing and healing my life.
All journeys must begin with a single step - Call us on (01) 839 6147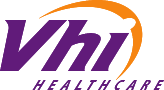 Contact Us
Whether you are a client, family member or professional - do not hesitate to contact Lios Bridges 
(01) 839 6147 / Director of Services - 0876539747
3 Greenfield Road, Sutton, Dublin 13