About Lois Bridges
Specialist Care Centre of the Year 2017
Lois Bridges became Ireland's only dedicated Treatment Centre for Eating Disorders in 2010 and remains the only specialised facility. We continuously evolve our program to meet the needs of our clients and inline with best evidence based practice. Lois Bridges are winners of the Specialist Care Centre of the year award 2017 and were shortlisted for the Mental Health Centre of the year award, also shortlisted for Clinical team of the year award. We have a dedicated, experienced team of professionals who will walk the journey of recovery with you.
Here is the link to the most recent Mental Health Commission Inspection Report 2018:
Testimonials from our clients 
My stay at Lois Bridges was very beneficial. I felt cared for and listened to.
Female, 28 year old client
All journeys must begin with a single step – Call us on (01) 839 6147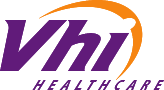 Contact Us
Whether you are a client, family member or professional - do not hesitate to contact Lois Bridges 
(01) 839 6147, Fax (01) 839 6959
3 Greenfield Road, Sutton, Dublin 13