Lois Bridges Team 
Lois Bridges is Ireland's only dedicated Residential and Daypatient care facility solely for treatment of Anorexia, Bulimia and Binge Eating Disorders based in Dublin. 
Caring
our goal is to provide the highest quality of patient care
Experienced
we offer highly experienced superior quality patient care
Professional
we have a team of professional experts for your care & treatment
Our Team of Experts
At Lois Bridges our team consists of specialised practitioners in Eating Disorders from Psychiatry, Psychology, Psychotherapy, Medical, Nursing, Social Work, Family Therapy and Dietetic fields. Our wealth of knowledge and understanding in treating this illness is distinct upon arrival at Lois Bridges. Full recovery from an Eating Disorder is possible with the correct support and treatment. All we need from you is honesty and a willingness to open yourself to what recovery has to offer.
Our team are dedicated to crossing these difficult bridges with you.
Dr. Attila Szigeti
Clinical Director & Consultant Psychiatrist
Read more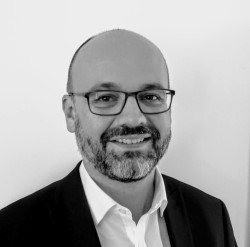 Dr Attila Szigeti is Lois Bridges' Clinical Director and Consultant Psychiatrist. After qualifying as a Medical Doctor in 2000 he worked in various Hospitals and Medical Centres around Europe. Dr Szigeti went on to specialise in psychiatry at Semmelweis University in Budapest, Hungary in 2011 qualifying as a Psychiatrist. Following this he worked in different private Mental Health providers within the Priory Group in the United Kingdom. Over several years he gained significant experience in medical management of Eating Disorders working at The Priory Cheadle Royal Hospital Eating Disorders Department. He is practicing psychiatry in Ireland since 2014. Dr Szigeti has worked in an early intervention for psychosis team, at Dublin and East Treatment and Early Care Team [DETECT]. Dr Szigeti's commitment to ongoing professional development has led him to be currently engaged in a Postgraduate Doctorate Programme at University College Dublin.
Liam Plant
Counselling and Psychotherapy
Read more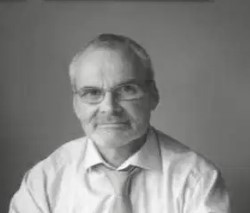 Liam Plant – MIACAT, MIACP, MBAAT, M.A. A.th, Dip. Gest.th, Ad.dip Supervision (Counselling and Psychotherapy). Liam Plant is an Art Psychotherapist, Gestalt Therapist, and Counselling/ Psychotherapy Supervisor practicing in Dublin since 1985. He is an accredited member of the Irish Association for Counselling and Psychotherapy, and a State Registered Art Therapist/ Psychotherapist with the U.K. Health and Care Professions Council. Liam was a founding member of the Irish Association of Creative Arts Therapists. Liam has worked with many client groups over the years including acute and long-term mental health service users, young persons, people with physical and intellectual disabilities and many counselling and psychotherapy students. In addition to his work with Lois Bridges Liam is currently working with individuals in private practice and with groups attending Cluain Mhuire Mental Health Day Services (St John of God Service). Liam is an integrative therapist, which means he uses a variety of approaches in his work. Whatever the approach that is being followed though, Liam views the therapeutic alliance with the client as being central and fundamental to the therapy process. Liam has also trained in Mindfulness Based Stress Reduction, which he practices and integrates into his therapy work.
Read more
Our healthcare assistants are invaluable members of the Lois Bridges team, at times referred to as "your right-hand person" and are here to help ease your journey over the 12-weeks. All our HCAs have specialised training in Eating Disorders.
Read more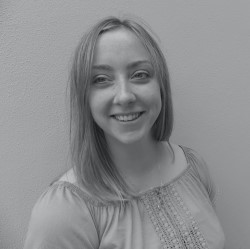 I am a CORU registered dietitian who is passionate about giving clients the confidence and knowledge to be able to choose the diet that best suits their health needs. My experience ranges from working in a busy hospital setting to working in the community. I look forward to working with you and bringing you the results that you deserve.
Carole has interests in:
nutrition and mental health
nutrition support for eating disorders
cardiovascular health
diabetes
weight management
gastrointestinal issues such as Coeliac disease, IBS and Inflammatory Bowel Disease
Dr. Monique Rizzato Elliot PSY.D
Ms. Tiggy Hudson IAPTP
Group & Individual Psychotherapist
Read more
Our Nurses are Registered with the Nursing and Midwifery Board of Ireland (NMBI). All of our Nurses have a BSc in Mental Health and further Post Graduate education in Cognitive Behavioural Therapy (CBT), Dialectical Behaviour Therapy (DBT), Counselling & Addictions and completed further training in Eating Disorders.
Testimonials from our clients
The groups and the therapists were always so understanding and made me understand things and see things I couldn't before.
Female, 30 year old client
All journeys must begin with a single step - Call us on (01) 839 6147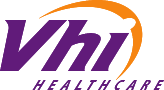 Contact Us
Whether you are a client, family member or professional - do not hesitate to contact Lios Bridges 
(01) 839 6147 / Director of Services - 0876539747
3 Greenfield Road, Sutton, Dublin 13